Edward Snowden's historic leak of classified information from the US' National Security Agency and subsequent exile to Russia has been brought to big screen in the new Oliver Stone-directed film Snowden and the whistle-blower seems impressed by his portrayal in the movie, which premiered at the 2016 Toronto International Film Festival on Friday (9 September).
Snowden told the Financial Times (via RT) that the Joseph Gordon-Levitt-starring film made him "uncomfortable" because of its accuracy. "On the policy questions, which I think are the most important thing for the public understanding, it's as close to real as you can get in a film," he said.
He added that while he was "cautiously optimistic" that the film would help his cause, Snowden admitted that "it was a scary thing" when first informed about the project.

The former CIA employee also makes a special appearance at the end of the movie, part of which was filmed in Moscow. "When I left Hawaii, I lost everything. I had a stable life, stable love, family, future. And I lost that life, but, I've gained a new one, and I am incredibly fortunate," Snowden said in his cameo. "And I think the greatest freedom that I've gained is the fact that I no longer have to worry about what happens tomorrow, because I'm happy with what I've done today."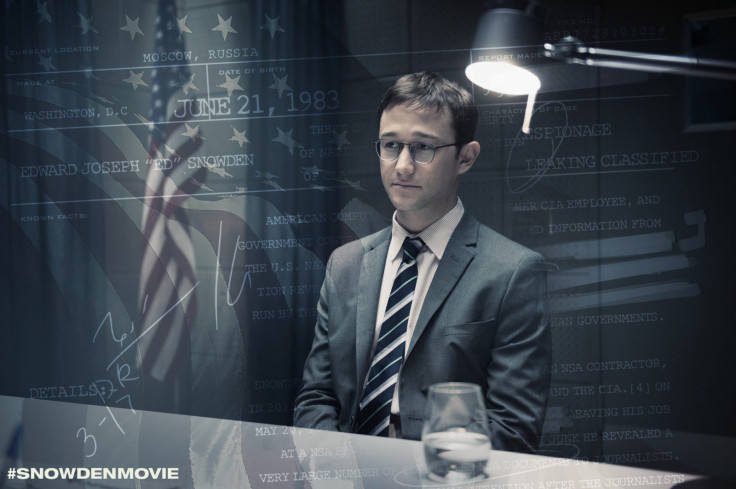 Gordon-Levitt met with Snowden while shooting in Russia and the actor came away impressed. "There is another kind of patriotism that I wanted to show in this character which is the kind of patriotism that he grows into over the course of the nine years that you see in this story — where he does ask questions," the actor said. "That is the privilege of being from a free country like the United States of America. That's why I feel privileged to have the right to ask those questions, to hold the government accountable."
Snowden is expected to release in Russia on 15 September and in the US on 16 September.
Speaking about the extensive leak which revealed that US security agencies were illegally spying on billions of people around the world, the film's director told the TIFF audience that Barack Obama should pardon Snowden before leaving the White House. "Mr Obama could pardon him — and we hope that Mr Obama has a stroke of lightning and he sees the way! We hope, we hope... maybe," Stone said.
"Mr Snowden, he would come back and face trial — he has said this many times — if he could get a fair trial. But, under the Espionage Act, you're not allowed basically to testify on your own behalf or present evidence of any kind," he mentioned as one of the options the whistle-blower had.