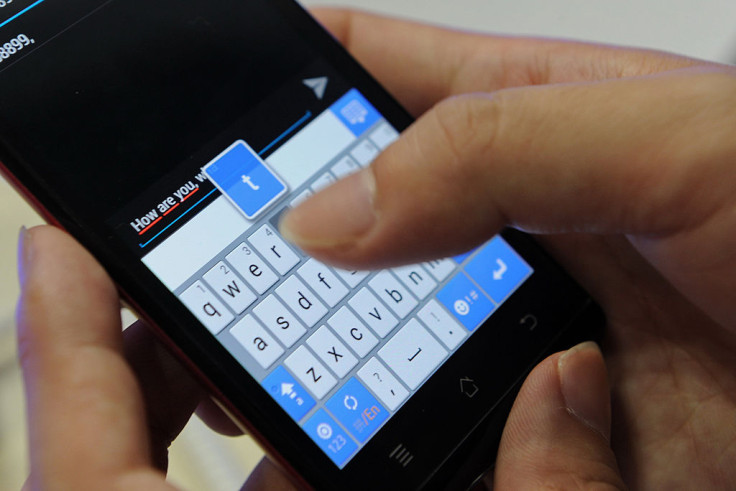 Everything Everywhere (EE) and Vodafone have been named as two of the worst mobile phone providers companies in the UK, after a survey conducted by Which? Magazine found that the telecoms giants were "failing on the basics of customer service".
The two companies both scored 49 out of 100 in the customer satisfaction survey, while both companies also received two stars out of five for value for money and easy technical support. The two giants only beat Lebara Mobile – which uses Vodafone's network to provide its service – by three points, with the company sitting bottom of the survey with a 46% approval rating.
In contrast, the BBC reports, contract-free network GiffGaff topped the poll with 79 out of 100 points, beating competition from the likes of O2, Three and Virgin mobile for a second consecutive year. Supermarket giants Asda and Tesco both took second and third place, respectively, in the customer satisfaction survey.
Alex Neill, director of communications for Which?, said the findings "shows major mobile providers are still failing the very basics of customer service.
"Telecoms are an essential part of modern life and so providers need to start delivering for their customers," she said in an official press statement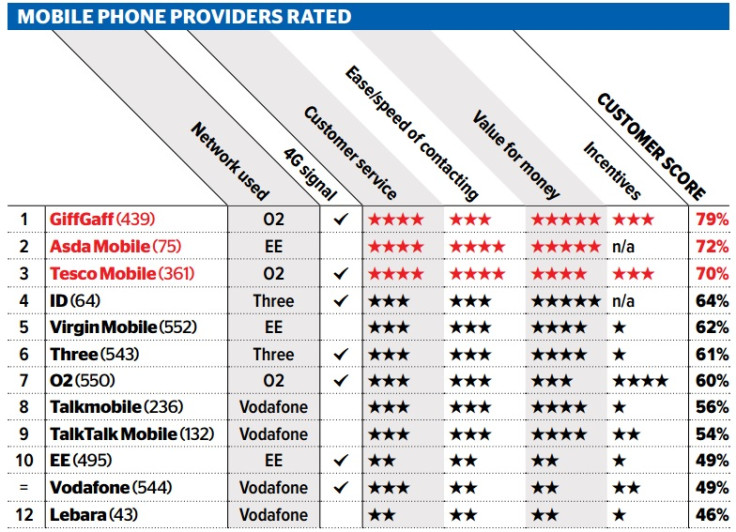 The results were amassed from a survey of 4,101 members of the British public in February 2016. Participants rated the providers on four different topics, including customer service, ease of contacting, value for money and incentives.
The customer score is a combination of how satisfied they were with their provider.
In March, the BBC reported that Vodafone had seen a 50% rise in customer complaints. Vodafone have since apologised, claiming that it is working hard to make improvements.
"Due to new processes we have put into place, helped by significant additional call centre resources, we believe that customers will see improvements over the coming months" a spokesperson told the BBC.
Meanwhile, EE said the company would be 'committed' to providing a better customer experience.
"We've returned over a thousand service jobs to the UK, and have cut our customer complaints in half over the last year to outperform the industry average," an EE spokesperson said.
Meanwhile, over 75,000 people have reportedly signed a Which? petition calling on providers – and regulatory body Ofcom – to unlock better mobile phone deals.