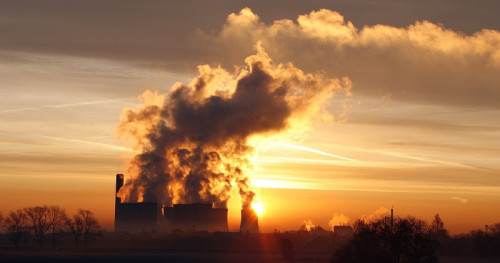 Hundreds of jobs could be slashed at a large coal-fired power station in North Yorkshire next year unless the UK government re-thinks its "failing" energy policy, trade unions have warned.
The Engineering Construction trades unions, GMB and Unite, are seeking an urgent meeting with ministers over the omission of the proposed biomass development of Eggborough Power Station from the original list of projects to go ahead.
The unions said unless the government reverses this decision the power station, which is currently providing 4% of Britain's total electricity supply, will close by the end of 2015 with a loss of 850 jobs in the power station.
"The power station has been left high and dry because the carbon capture project at neighbouring Drax power station is more favourable to the government's failing energy policy," said Phil Whitehurst, GMB National Officer for Engineering Construction.
He added: "The power station is a viable generation facility if converted to biomass. There are foreign investors interested, but without the biomass subsidies the investment will not happen."
The chief executive of Eggborough Power announced in November plans to convert the station from coal to biomass as part of a £750m expansion project for the station.
The project, which was due to start on the 6th January 2014, has now stalled after the government announced an annual cap on the number of green energy projects able to qualify for early support under the new Contract for Difference (CfD) financial support regime.
The GMB said if it had gone ahead, the conversion would have been one of the single largest construction project in Britain to commence in the first quarter of 2014.
A spokesman from the Department of Energy and Climate Change said talks are ongoing between the unions, the government and Eggborough Power.
Eggborough Power declined to comment.