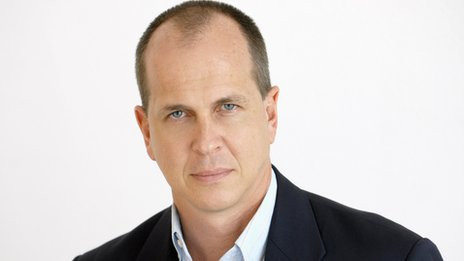 Twenty Al-Jazeera TV journalists have been referred for trial in criminal court in Egypt on charges of belonging to a terrorist organisation and spreading false news that endangers national security.
The journalists, 16 Egyptians and four foreigners (one Australian, one Dutch and two Britons), also face charges of harming national unity and social peace and using terrorism as a means to achieve their objectives.
No names were mentioned in the prosecutor's statement.
It is the first time that authorities, who have long slammed the Qatar-based al-Jazeera network for its alleged bias toward Morsi and the Muslim Brotherhood, have put journalists on trial on terror charges.
A crackdown on the Brotherhood, listed as a terrorist organisation by the Egyptian government last month, followed the military-backed coup that ousted democratically elected president Mohammed Morsi last July.
The arrested include the Australian journalist and former BBC correspondent Peter Greste, Canadian-Egyptian acting bureau chief Mohammed Fahmy and producer Baher Mohamed, an Egyptian. State television used the header "Egypt fights terrorism" while reporting the referral of al-Jazeera journalists to court.
Eight of the defendants are currently in detention while 12 are on the run with arrest warrants issued against them.
Al-Jazeera has denied the bias and demanded the release of its reporters, claiming the men were just reporting the situation in Egypt.
"We were doing nothing more than our jobs there that any one of our colleagues would be doing in Egypt at the moment," Heather Allan, head of newsgathering at Al Jazeera English, told reporters.
"We have operated in Egypt now, Al Jazeera has, for 15 years. They're the most popular Arab channel by far across the Middle East and North Africa."
Gamal Eid, head of the Arab Network for human rights information, said the referral is "an insult to the law".
"Whoever took this decision must be punished because if there is law and justice in Egypt it wouldn't be used in political settlements," he said, according to AP.
"Working in Al-Jazeera doesn't mean membership in the Brotherhood."
The Egyptian employees of al-Jazeera are accused of joining a terrorist group while the foreigners are accused of helping to promote false news benefiting the Islamist movement.
The staff members and journalists were arrested last December following accusations by the interior ministry of illegally broadcasting from a hotel suite.
The prosecutor's statement said the defendants "manipulated pictures" to create "unreal scenes to give the impression to the outside world that there is a civil war that threatens to bring down the state" and broadcast scenes to aid "the terrorist group in achieving its goals and influencing the public opinion."
Greste is accused of collaborating with "terrorists" by talking to members of the Muslim Brotherhood.
Fahmi and producer Baher Mohamed are accused of the more serious offence of membership of the Muslim Brotherhood.
Source: AP