Egypt blames Hamas and Muslim Brotherhood for car bomb murder of prosecutor Hisham Barakat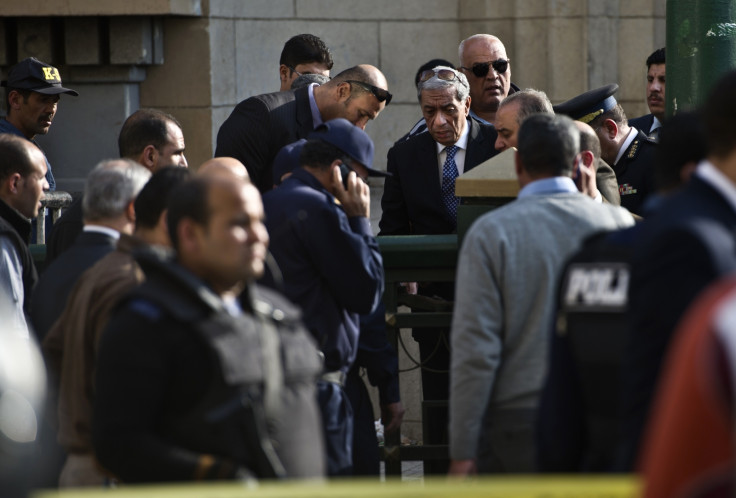 Egypt has accused Palestinian militant organisation Hamas and exiled members of the banned Muslim Brotherhood for the June 2015 murder of Egyptian public prosecutor Hisham Barakat. Egyptian authorities announced Sunday that they had arrested 14 people over the attack.
Barakat, who was seen as heading the politically motivated prosecutions of Muslim Brotherhood members in the wake of the 2013 military coup that ousted Mohammed Morsi, was assassinated with a car bomb in Cairo. There was no claim of responsibility for the attack.
Interior Minister Magdi Abdel Ghaffar told a press conference Sunday that Muslim Brotherhood members now based in Istanbul planned and coordinated the attack with Hamas. The Palestinian movement that has controlled Gaza since 2007 was originally founded as an offshoot of Egypt's Muslim Brotherhood and links between the two movements remain strong.
Ghaffar said that 48 Muslim Brotherhood members had been arrested since Barakat's murder last year and that 14 of them had confessed to the killing.
"This is a very big conspiracy that started a long time ago and continued," he said.
Enemy of Muslim Brotherhood
Barakat was sworn in as Egypt's prosecutor-general in July 2013 and days after taking office ordered the assets of 14 Egyptian Islamists – including leaders of the Muslim Brotherhood and other political organisations – frozen.
The following December, he ordered Morsi face trial for espionage, alleging that the Muslim Brotherhood was working with Hezbollah and Hamas to create instability in Egypt.
The prosecutor's murder came amidst a spike in violence that began as an Islamist insurgency in Sinai province and still rages today. Hundreds of soldiers and police officers have been killed in recent months as the army tries to restore order in Sinai.
Rise in violence
The 2013 insurgency began after Morsi was overthrown in a military coup by General Abdel Fattah el-Sisi. Sisi then won the presidency himself in elections in which the Muslim Brotherhood was banned from taking part.
Hundreds of Muslims Brotherhood supporters and activists have been jailed – and many, including Morsi, sentenced to death – in a crackdown that human rights campaigners say describe as being far worse than under former dictator Hosni Mubarak, who was ousted in the 2011 revolution. Barakat was seen as the leader of the crackdown.
One Islamist group known as Sinai Province, has pledged allegiance to Islamic State (Isis). The group shot to prominence after the downing of a Russian passenger plane over the Sinai desert.
© Copyright IBTimes 2023. All rights reserved.