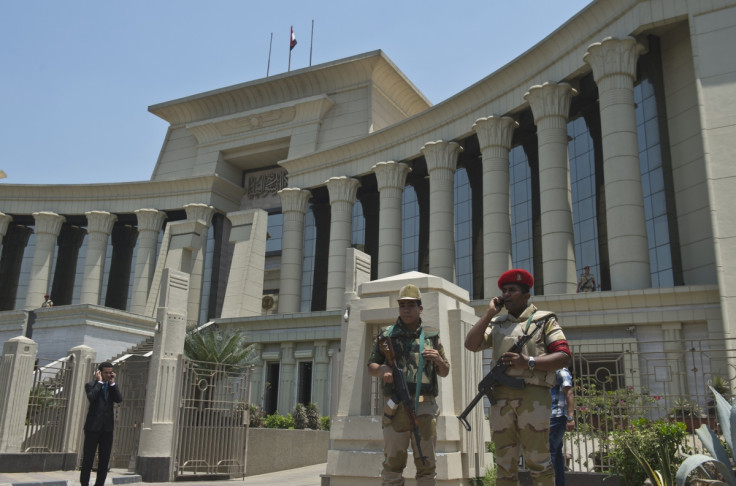 A four-year-old boy has been sentenced to life in prison after an Egyptian military court convicted him of committing four murders at the age of two. Ahmed Mansour Karni was also found guilty of attempting another eight murders, vandalising property and threatening police officers when he was a toddler.
Karni was sentenced in absentia by the Cairo court on 16 February as part of a mass trial, along with 115 other defendants who were also sentenced to life imprisonment. The crimes were allegedly committed on 3 January 2014 in the province of el-Fayoum, about 43 miles (70km) from the Egyptian capital.
Despite Karni's defence lawyer informing the court that his had been mistakenly added to the list of the accused and presenting his birth certificate as evidence of his age, his lawyer accused the judge of not reviewing the case.
"The child Ahmed Mansour Karni's birth certificate was presented after state security forces added his name to the list of accused, but then the case was transferred to the military court and the child was sentenced in absentia in an ensuing court hearing," defence lawyer Faisal al-Sayd told the Jerusalem Post.
"This proves that the judge did not read the case", he added. Another lawyer, Mohammed Abu Hurira slammed the country's ruling elite as "a bunch of lunatics" in a furious condemnation of Karni's sentencing.
"On the eve of injustice and madness in Egypt, a four-year-old child was sentenced to life imprisonment. He is accused of disturbance, damage to property and murder. The Egyptian scales of justice are not reversible. There is no justice in Egypt. No reason. Logic committed suicide a while ago. Egypt went crazy. Egypt is ruled by a bunch of lunatics," Hurira said.
The decision to sentence a child by Egyptian authorities kicked up a Twitter storm, with people describing the conviction as "madness", "blind" and "corrupt". Egyptian courts have increasingly been described as laughable institutions after a blind man received a 15-year sentence for shooting a police officer last year and charges against two Muslim Brotherhood supporters were dropped after the court learned that the pair were already dead.