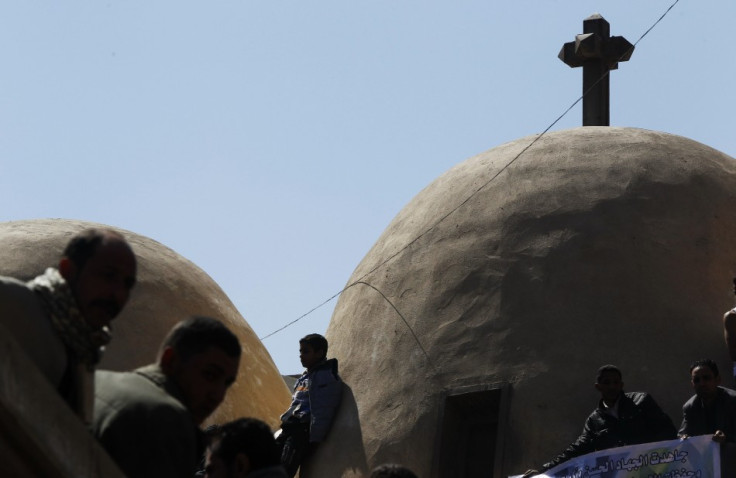 Two Coptic Christian children aged nine and 10 have been arrested and taken into police custody in Egypt, after allegedly urinating on pages of the Koran.
Mina Nady Farag and Nabil Nady Rizk were reportedly spotted by residents of the village of Ezbet Marco in the southern province of Beni Suef, while defacing two pages of Islam's holy book beside a local mosque.
The local Imam Sheikh Ibrahim Mohamed brought the children to the Coptic church and asked the priest to punish them, according to local media.
As his request was turned down, Mohamed handed them to the police to be prosecuted for contempt of religion.
Reports suggest the police station was soon surrounded by a crowd of angry residents demanding justice be dispensed, as it was believed the children's act had been planned by the Coptic community to incite religious hatred.
"[The priest] just dismissed it as children's play, but it feels like it was arranged," local Muslim cleric Sheik Gamal Shamardal said.
To avoid an eruption of violence, police took the children to a juvenile detention facility, where they are to be held before appearing in front of prosecutors on Sunday.
However both children have denied the incident, and police officials said that despite the fact that they were found with the sacred pages, nobody actually saw them urinating on the holy book.
Nabil's father Nagy Rizk added that the children are illiterate and therefore weren't aware of the papers' content.
If found guilty, the children are likely to face detention as charges of contempt for religion in Egypt carry a maximum sentence of five years' imprisonment.
"The children will likely get lighter sentences because they are under 15 years old but will be subject to the same law that adults are charged under," Adel Ramadan, speaking on behalf of local human rights organisation Egyptian Initiative for Personal Rights [EIPR], told Daily News Egypt.
Difficult marriage
Ramadan said the number of charges for blasphemy crimes is rising rapidly in Egypt and in most of the cases it is Coptic Christians who are accused.
The historically difficult cohabitation of Muslims and the Coptic Christian minority in Egypt was made sensibly worse by the anti-Islam movie Innocence of Muslims.
Directed by Egypt-born Christian Coptic filmmaker Nakoula Basseley Nakoula, the offensive movie triggered waves of outrage and violence across the Islamic world.
According to EIPR, of 17 cases of religion contempt reported since 2011, five were set up in the last few weeks.
A female Coptic teacher has been recently detained for allegedly speaking about the Prophet Mohamed in an offensive way in front of her students.
In a similar case to that of the two children, a young Christian girl was detained for allegedly desecrating the Koran in Islamabad, Pakistan, earlier this year.