Egypt Faces Energy Crisis as Gas Exports Plummet and Production Wanes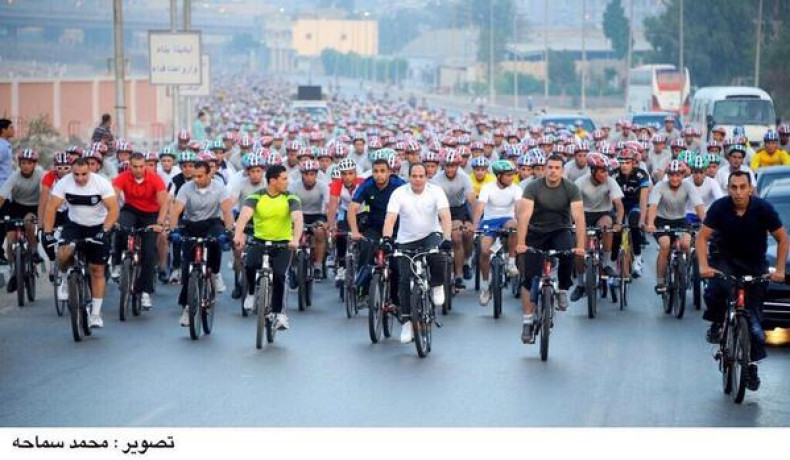 Egypt's natural gas exports plunged 81% in April compared with a year earlier, as gas earmarked for export was used for domestic demand instead.
Gas production dropped 15% in the same month, compared with 2013, according to a new report by the government's Information and Decision Support Centre.
The study put the total value of exports at $30.5m in April this year, down from $160m a year earlier.
Three years of political turmoil, falling gas production and weakening foreign investor sentiment have pushed Egypt in to an energy crisis.
Moreover, hefty state subsidies on energy products are not only costly but offer little incentive for Egyptians to cut down on consumption, contributing to the increasingly common blackouts that have plagued the country.
Following the ousting of two presidents in three years, last year's caretaker government diverted the majority of the country's gas output to domestic users.
Cairo spent around 170 billion Egyptian pounds ($24bn, £14bn, €17.5bn) on energy subsidies in the fiscal year up to 30 June, according to state media reports, which also said the government plans to cut that figure to 107 billion Egyptian pounds in the next fiscal year.
Egypt's new President Abdel Fattah al-Sisi made the point during a cycling tour around Cairo last week, when he called on Egyptians to walk and cycle more in order to reduce their fuel bills.
Energy is one of the toughest challenges facing Sisi, who inherits an economy on its knees, while public finances are in a dire state.
As Egypt has lurched from revolution to counter-revolution, the exodus of tourists and foreign capital has accelerated, leaving the current government reliant on massive aid donations from allies in the Gulf to prop up its foreign exchange reserves.
Sworn in this week, Egypt's new government sought to project a sense of urgency in its mission to deal with the economic and social challenges in the Arab world's most populous nation.
The need for action is particularly acute when it comes to the country's power crisis. Energy shortages typically worsen in the summer months, when consumption peaks.