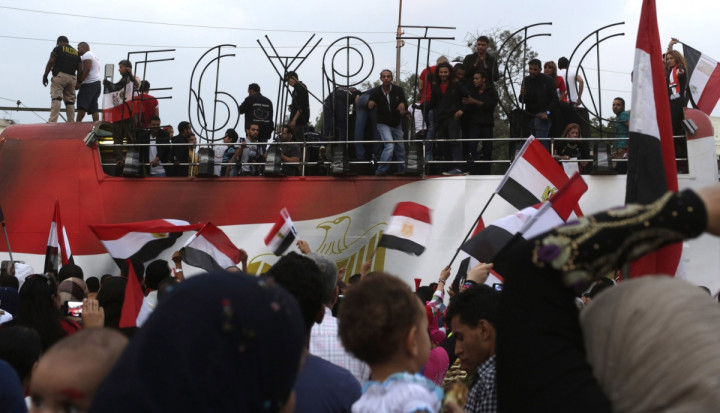 Ibrahim Mehleb has been sworn in as prime minister at the head of Egypt's new government which has retained a number of ministers from the interim administration that led the country after the 2013 coup, with the addition of a new investment minister portfolio.
Following more than three years of political turmoil and economic malaise, the interim government relied on massive handouts from its allies in the Gulf to stay afloat.
Overseen by newly-elected President Abdel Fattah al-Sisi, Egypt's leadership sought to create early momentum in their mission to tackle the country's economic woes.
"There is no time for rest," Mehleb was quoted as saying in Egyptian media.
"We will start our work from the early hours of the morning as there is a strict plan and new technique of work to tie all the ministers to work together and not work as if they were isolated islands," he added.
Egypt's economy is forecast to grow 3.2% in the coming fiscal year and the government remains hampered by high public spending on subsidies on energy and food products. Fuel subsidies alone cost the state around $19bn annually.
As two presidents were overthrown in three years, the Arab world's most populous nation has suffered steep declines in investment and tourism revenues, while plummeting foreign exchange reserves were only stabilised by a vast injection of cash from Saudi Arabia, Kuwait and the United Arab Emirates.
The new cabinet comprises 34 ministers, 20 of whom were part of the interim government. The newly-created post of investment minister has been awarded to US-educated banker, Ashraf Salman. Most ministers in the new cabinet, including the finance, defence, planning, oil, electricity, supplies and interior, have retained their posts from the interim administration.