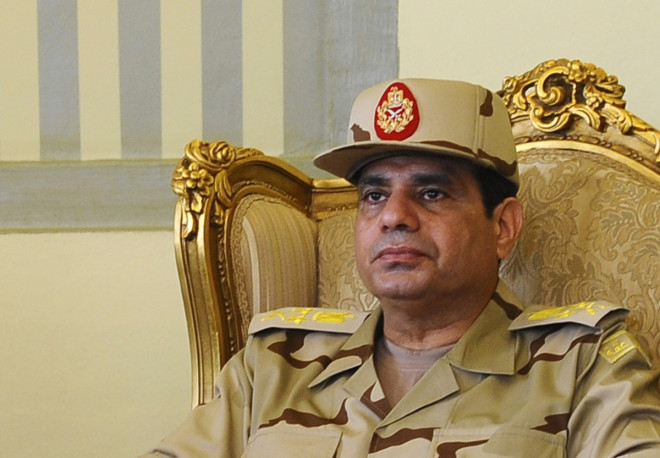 In a sign of his seemingly unstoppable ascent to the top of Egyptian politics, Abdel Fattah al-Sisi has been immortalized in a smartphone game.
Super Sisi is available to download for Android users and sees the former army chief piloting a yellow aeroplane.
According to the description on the Google Play website, users can "Help Super Sisi into the farthest distance possible and achieve the highest score."
As well as avoiding dangerous obstacles, gamers will be able to "run through bombs and explosives" and are cheered along to "help Super Sisi to save Egypt!"
With presidential elections due to take place at the end of May, the app is both a crude propaganda tool that paints Defence Minister Sisi as an Egyptian superhero and also a measure of the man's popularity in the country.
The game's developer is listed as gamesway. Much like the man himself, the game has polarised early reviewers, since it launched on March 27.