Egypt tourism industry to shrink 70% if British and Russian visitors stay away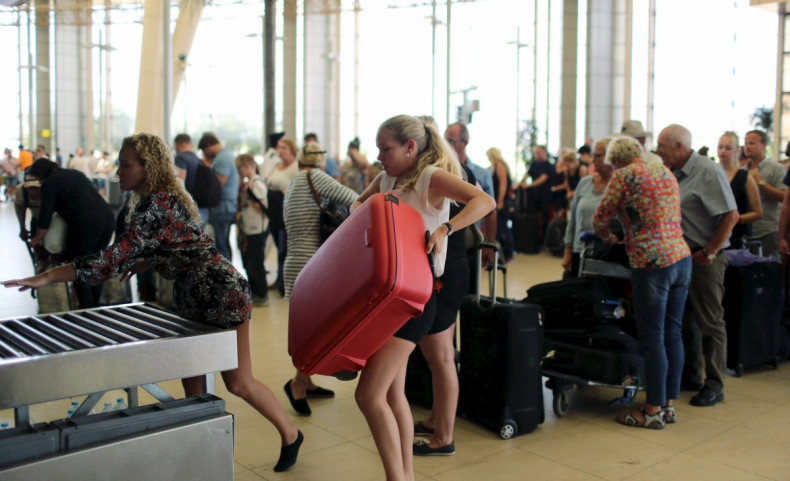 Egypt's tourism industry could lose around 70% of its total visitors after the recent outflow of British and Russian tourists, according to an Egyptian official. If the tourists from both countries choose to stay away from Egypt's popular tourist destinations, then the country can expect its economy to contract significantly.
The tourism industry makes up 11.3% of Egypt's GDP, while providing up to 14% of the country's foreign currency revenue, according to the adviser to the minister of tourism, Mohamed Yousef. Russian nationals make up the single largest group of visitors to Egypt, with around three million tourists per year. While the one million British tourists per year also significantly contribute to Egypt's economy.
"Their leaving is a severe blow for the industry," said Yousef. "The loss will be 70% of the tourist influx."
The forecast comes after the Russian plane crash in Sinai that killed all 224 people onboard, which is suspected of being an act of terrorism. Authorities in the UK and Russia have cancelled flights to and from the Egyptian resort Sharm el-Sheikh until a definitive cause of the Sinai crash is established.
Around 20,000 British and 50,000 Russian holiday-makers currently in Egypt have been affected by the cancellation of flights. There are a few flights departing from the Sharm el-Sheikh airport, but passengers will only be allowed to carry hand luggage, with their hold luggage being kept at the airport until alternative arrangements are made by the authorities.
Only nine UK-bound flights will be departing from Sharm el-Sheikh on Saturday, due to the small size of the airport, and the entire process of repatriating the British and Russian tourists is expected to take at least a week, according to the BBC.
Earlier, French aviation officials close to the investigation have said that the onboard flight data recorder showed a violent sudden explosion. An unnamed investigator told AFP news agency: "Everything was normal during the flight, absolutely normal, and suddenly there was nothing."
British and American intelligence officials have said that they intercepted talk between Islamic State (Isis) militants in Syria's Raqqa region and their affiliated Islamists in Sinai boasting shortly after the passenger jet crashed.