Russia confirmed on 6 November that it will suspend all flights to Egypt and will draft a plan to get its stranded citizens back home in the wake of a suspected terrorist attack on a Russian passenger plane. There are an estimated 40,000 Russian tourists currently in Egypt.
Flight KGL9268, which was flying from Sharm el-Sheikh to St Petersburg, crashed in the Sinai Peninsula on 31 October. While the cause of the crash is not confirmed, there are reports that an explosive device may have been put in the hold prior to take off.
Prime Minister David Cameron previously said it is "more likely than not" the plane crash was caused by a bomb. Foreign Secretary Philip Hammond added there is a "significant possibility" that Islamic State (Isis) was responsible.
Russian flights cancelled
Russian President Vladmir Putin agreed to the move following recommendations from Alexander Bortnikov, the head of Russia's SB security service. According to Russian news agencies, Bortnikov said: "Until we know the real reasons for what happened, I consider it expedient to stop Russian flights to Egypt. Above all, this concerns tourist routes."
Putin is said to have come to the decision following an Interstate Aviation Committee meeting. Putin's press-secretary Dmitry Peskov told reporters: "The head of state agreed with these recommendations. Putin has instructed the government to look into the mechanisms of implementing these IAC recommendations and ensure the return home of Russian citizens."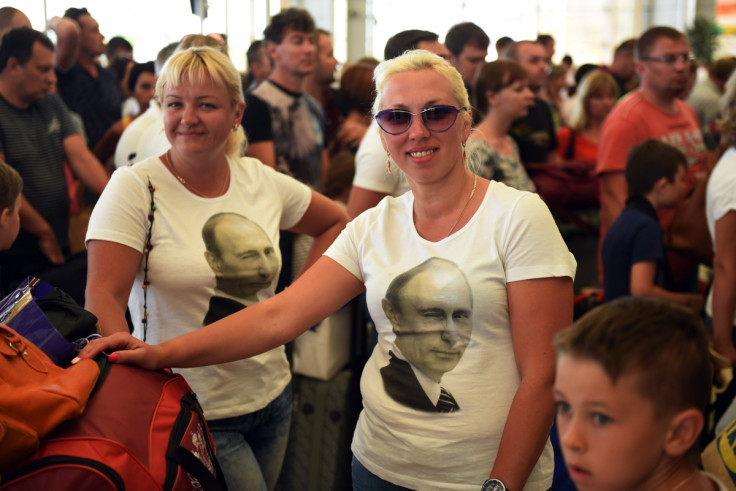 British tourists stranded in Sharm el-Sheikh
The British government already suspended all flights going to and from Sharm el-Sheikh following fears of a bomb attack, but some holidaymakers have managed to make it back home. EasyJet reported that Egyptian authorities have forced the cancellations of eight of their "rescue flights" to return some of the stranded tourists.
An EasyJet spokesperson said: "The Egyptian authorities have currently suspended UK airlines from flying into Sharm El Sheikh, which means that our flights will not now operate today [6 November]. We are working with the UK government at the highest level on a solution.
"In the meantime, we are also developing a contingency plan so we can bring our customers home as early as possible, once we get permission to fly. We understand this is extremely frustrating, but we are asking customers to stay in their hotels and if they are currently planned to be checked out in the next 48 hours, to try and extend their stay for an additional two days."
The Egyptian civil aviation ministry has denied claims they are blocking UK flights from arriving at the airport. A ministry spokesman told Reuters: "Flying out thousands of people on one day is incredibly hard. Everyone has to go through the procedures. We have not cancelled any flights but the airport cannot handle all these planes at once."