Sinai plane crash: Russian agency threatens to ground all Boeing 737s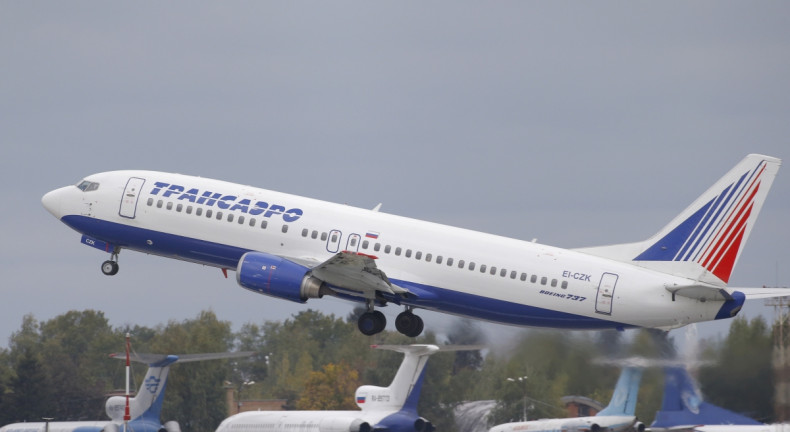 Russia has threatened to ground all Boeing 737s in the country by suspending their flying certificates until it receives assurance that the aircraft are safe to fly.
The Interstate Aviation Committee (IAC), which oversees civil aviation safety in the country, issued a letter seeking to halt all Boeing 737s in Russia. But the Federal Air Transport Agency, Rosaviatsia, said it had not been notified of the move, so the roughly 200 planes in the country could continue to fly until the receipt of an official instruction.
The flying certificate suspension would remain in place until the US Federal Aviation Administration (FAA) notified the IAC of the Boeings' safety, Tass news agency reported.
Boeing spokesman Doug Alder said the company did not know the reasons behind the IAC's decision to suspend the certificates and it was looking into the matter. He told The Seattle Times that Boeing representatives would meet Russian officials on 6 November to discuss the issue.
The move comes after an Airbus A321, operated by Russian company Metrojet but registered in Ireland, crashed in Egypt, killing 224 people. It is unclear whether Russia's move is related to the tragedy.
According to unconfirmed reports, Russia's concerns about the safety of Boeing aircraft date back to the crash in 2013 of a 737 operated by Tatarstan Airlines that killed all 50 people on board. However, a technical commission set up by the IAC concluded in 2014 there was no evidence of any technical issue with the plane.
The IAC regulates the airspace in 11 former Soviet Union republics, including Russia. The Kremlin-owned Tass news agency quoted the IAC letter as saying that Rosaviatsia had been in correspondence with the FAA "concerning urgent improvements of Boeing 737 aircraft rudder control system".
Tass said the letter stated the suspension would stay in effect until the receipt of a joint notice from Rosaviatsia and the FAA that Boeing 737 aircraft operating in Russia were in a safe condition.
The biggest number of 737s is held by private airline UTair, followed by Transaero, which stopped flights last week. The entire fleet of Aeroflot's unit Pobeda, a low-cost carrier, is made up of Boeing 737s. State-controlled Aeroflot is Russia's biggest carrier.
In a separate statement, the IAC said that following the plane crash in Egypt, it wanted all foreign planes operating in Russia to be re-registered on home soil.
"Over 95% of all foreign aircraft operated in Russia and accounting for over 85% of all passenger flights, including Aeroflot, are registered and are in the registers of foreign countries," the IAC said.