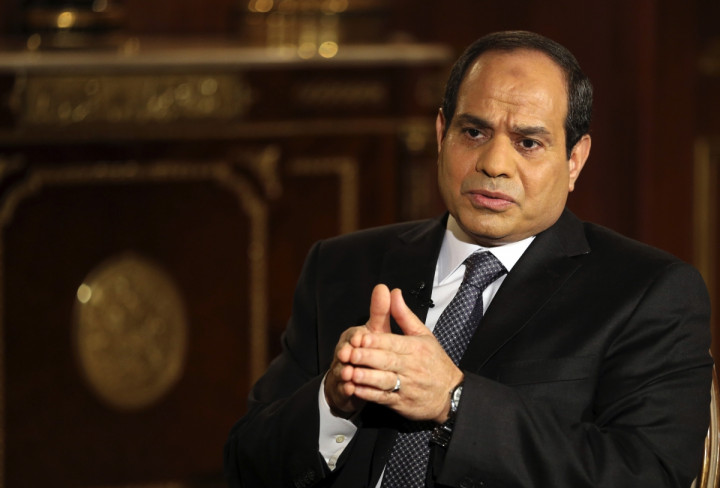 Egypt has agreed to buy 65% of its oil product imports from the United Arab Emirates for the next year, according to the Egyptian government.
Ties between the Arab world's most populous nation and the Gulf state have deepened since former Islamist president Mohamed Morsi was ousted in a coup in July 2013.
With a former head of the armed forces, Abdel Fattah al-Sisi now in charge, the Gulf states have extended billions of dollars in financial aid to Cairo.
The latest energy deal will include gasoline, diesel, heavy fuel and liquefied petroleum gas (LPG.)
Egypt's government partially lifted subsidies on energy products in July, in a bid to reduce consumption and stem the wave of power blackouts that have plagued the country in recent years. Prices rose as much as 70% on some fuels.
Energy shortages were so severe under the former president that thousands of Egyptians took to the streets to protest, contributing to Morsi's eventual ouster.
While the government has not announced the terms of the deal, an oil ministry official said in August that Cairo was seeking to buy around $9bn ($5.5bn, €7bn) of oil products from the UAE. Some of these would come in the form of grants, while others would be paid for through a credit agreement.
Along with Saudi Arabia and Kuwait, the UAE extended $12bn in loans and donations after Sisi was elected President in May.
The trio have been supportive of Sisi's regime, which has clamped down hard on the Muslim Brotherhood political movement. The Gulf monarchies perceive the Brotherhood as an existential threat.