The Egyptian authorities have identified the suicide bomber who targeted Cairo's historic Coptic St Peter and Paul church during Sunday mass on 11 December killing at least 25 people, mostly women and children.
He was named as Mahmoud Shafiq Mohammed Mustafa, who the authorities claim was 22. According to his lawyer, he had been arrested by the police two years ago, after taking part in an Islamist demonstration, and suffered abuse at the hands of the authorities. His lawyer said he was 16 at the time, leaving a discrepancy over his age.
The Associated Press said the lawyer, Mahmoud Hassan, claimed Mustafa was tortured until he confessed to the possession of weapons and explosives.
He was detained for two months and charged with membership of an "illegal organisation," a reference to the outlawed Muslim Brotherhood, the Islamist group of which former President Mohammed Morsi was a senior official.
Police Major General Tarek Attia confirmed to the Associated Press that the suspected bomber was arrested in Fayoum in 2014 and charged with membership of the Brotherhood.
Mustafa's lawyer denied that his client was part of the Brotherhood, but asserted he had been radicalised by his experience in detention. While the lawyer's claims are yet to be independently confirmed, the charges of police abuse reflect a practice reportedly common in Egypt for decades, and particularly after the security crackdown that followed the 2013 military coup ousting Morsi.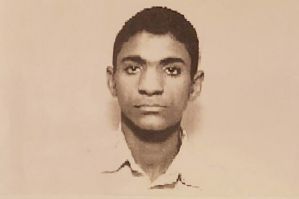 In recent months, the clampdown on members of civil society who are seen as critics of the government has worsened, with human rights group claiming hundreds of activists have disappeared. Hundreds are reportedly held in detention without facing trial, including high-profile cases of foreign nationals such as Irish national Ibrahim Halawa and American citizen Aya Hijazi.
No group has claimed responsibility for the attack as yet. The Egyptian Interior Ministry said on 12 December that Mustafa belonged to a terrorist cell funded by Muslim Brotherhood leaders exiled in Qatar. They allegedly support militant groups, with the idea of stirring tensions between Muslim and Christian communities.
The two active militant groups linked to the Muslim Brotherhood, Hasm and Liwa al-Thawra, have, however, distanced themselves from the attack. Another terrorist group affiliated to the Islamic State known for conducting attacks on Christian communities has also remained silent so far.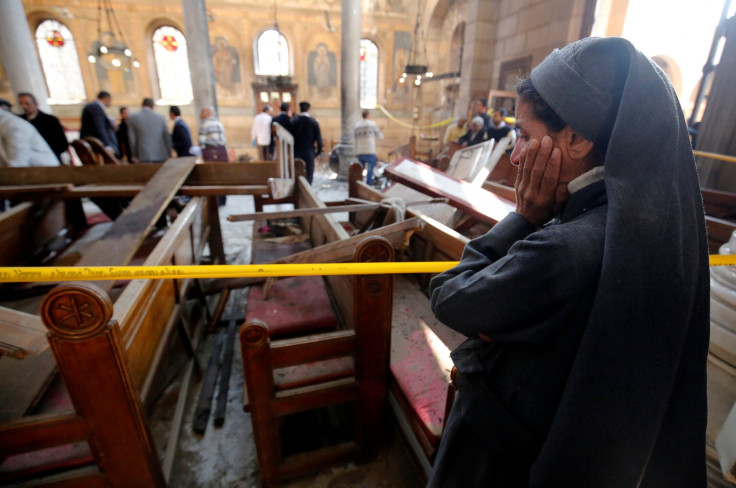 Speaking after a state funeral for the victims of the attack, Egyptian President Abdel Fattah al-Sisi said the authorities had arrested three men and a woman in connection with Sunday's attack and were still looking for two suspects.
He said he also proposed to introduce legislation that would allow more "decisive" methods of dealing with militants, but did not further elaborate.