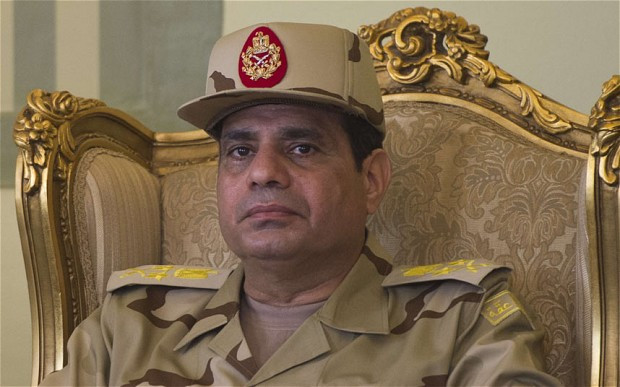 Egypt's military has been forced to delay the roll-out of a "miraculous scientific invention" which it claims can cure Aids, HIV and hepatitis C, because the sample size the "equipment" was tested on was too small.
Apparently the "cure", which was slated to be introduced into army hospitals from next month, will require a further six months of testing. The military's medical claims have been discounted by scientists and doctors in Egypt and branded "scandalous".
The medical device called C-Fast has been described as being able to detect illnesses including Aids and hepatitis C, when its imminent release was first mooted by Egyptian military officials in February. A related dialysis unit called "complete cure device" was also unveiled.
Major-General Ibrahim Abdel-Atti claimed in February he led the team that invented the devices. "I defeated AIDS with the grace of my God at the rate of 100%. And I defeated hepatitis C," Atti said.
Atti was however conspicuously absent from a press conference in Cairo announcing the delays.
Instead military doctor Major-General Gamal el-Serafy was quoted by news agency Mena as saying: "Scientific integrity mandates that I delay the start of the public release until the experimentation period is over."
According to el-Serafy, the devices have already been tested on 80 patients affected by hepatitis C and the delay will allow "a follow up with patients already using it".
The devices have been strongly criticised by doctors and scientists.
Egyptian doctor Mostafa Hussein told the New Zealand Herald that the release of the equipment would have been "a huge disaster".
"You would have had patients seeking this fake cure, and not real treatment. It would have toyed with the lives of so many people."
The army's claims have caused the uproar of the international scientific community.
Egyptian space scientist Essam Heggy branded the devices as a "scientific scandal".
"What has been said and published by the armed forces harms the image of scientists and science in Egypt," Heggy told the daily newspaper El-Watan. "All scientists inside and outside Egypt are in a state of shock."