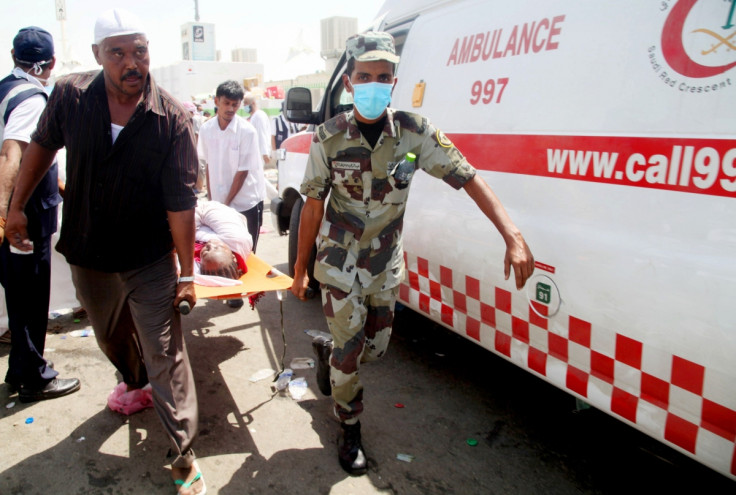 UK Prime Minister David Cameron offered condolences to the families of the people killed in a stampede during the annual Hajj pilgrimage, as Foreign Officials work to establish if any British citizens are among the casualties.
The Saudi Arabian Defence Directorate said that 453 had been killed and more than 600 injured in the stampede which took place in Mini, on the outskirts of the holy city Mecca, where a devil-stoning ritual takes place and thousands of pilgrims camp.
In a statement, Cameron said: "My thoughts and prayers are with the families of those killed in a stampede at the annual Hajj pilgrimage near Mecca."
Business secretary Sajid Javid, the most senior figure of Muslim heritage in the government, tweeted his condolences.
"Very saddened to hear reports of stampede & death at annual #Hajj pilgrimage. Thoughts & prayers with all those affected and their families," he wrote.
The British Hajj Delegation, which provides on-the-ground medical support to British citizens during the pilgrimage, said that approximately 25,000 UK nationals had travelled to Saudi Arabia for the Hajj, which Muslims must make at least once during their lifetimes and is also one of the five pillars of Islam.
A Foreign Office spokesman said that it was working to establish if any UK citizens are involved.
"We are in contact with local authorities and urgently seeking more information following reports of a crush during the Hajj pilgrimage at Mecca," said a Foreign Office spokesman.
They added that it is ready to provide support to any British nationals involved in the the tragedy.
Thousands of emergency service workers are reportedly on the scene helping the injured. Saudi Arabia's Al Arabiya reports that the stampede happened at the entrance to the Jamarat bridge, near street 204, not inside the area where the stoning ritual takes place.
The injured have been taken to four hospitals in the Mina area and evacuated by helicopters to hospitals in Makkah city.
Iran said that 43 of its citizens died in the crush. Turkey said that 18 of its citizens were unaccounted for and blamed the disaster on "serious management issues" at the holy city.
It is not the first deadly stampede in the holy city, with 345 killed in a stampede in 2006 and 251 in 2004.