Eid al-Adha 2015: Millions make Hajj pilgrimage to Mecca amid heightened terrorism alert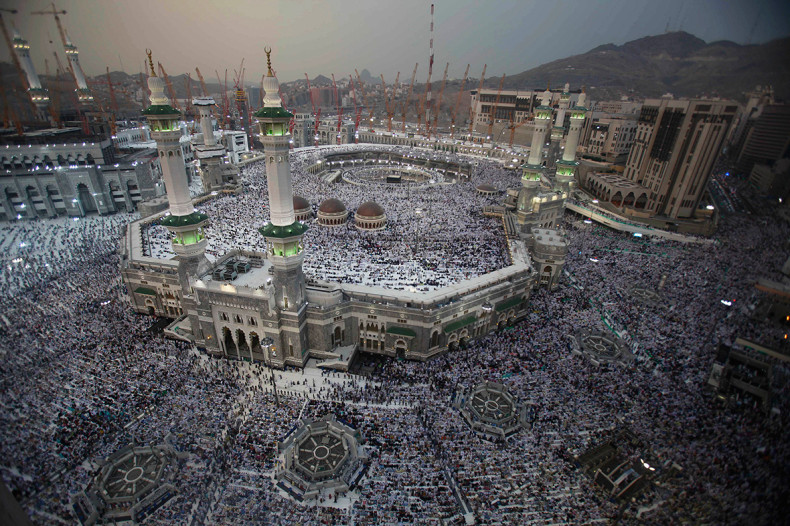 More than 1.37 million people arrived in Saudi Arabia over the weekend of 19 September, with two million expected to make the Hajj pilgrimage in honour of Eid al-Adha. The Interior Ministry of Saudi Arabia have dispatched 100,000 security personnel to oversee the annual pilgrimage to ensure the smooth running of the Hajj, as well as combat any threats to pilgrims.
Members of the counter-terrorism and emergency civil defence unit are said to be involved. In addition, 5,000 CCTV cameras have been installed throughout Mecca and Medina, the two busiest cities during the Hajj.
Hajj terrorist threat
A suicide bomb attack claimed the lives of 15 people at a mosque in the Saudi Arabian city of Abha last month (6 August). Islamic State (Isis) claimed responsibility for the attack as well as a series of other attacks that killed policemen and Shiite Muslims in the country.
"We always concentrate on Hajj considering that a threat might exist," Major General Mansour al-Turki told Associated Press. "We've been targeted by terrorism for years now and we know that we are a target for terrorist groups."
As the pilgrims began making their way from Mecca to Medina on Tuesday (22 September), Sami Al-Shwairekh, chief of media and information for the Public Security Agency, said that 12,850 people had been caught violating hajj regulations. Speaking at a press conference, he said that security had detained or sent back around 1,295 smugglers and nearly 36,000 vehicles carrying illegal pilgrims.
Aside from threats of terrorism and illegal pilgrims, the Hajj also raises fears over health issues. The World Health Organisation (WHO) has been working with the Government of Saudi Arabia over the last six months to ensure that authorities can efficiently address health concerns that arise during mass gatherings of people.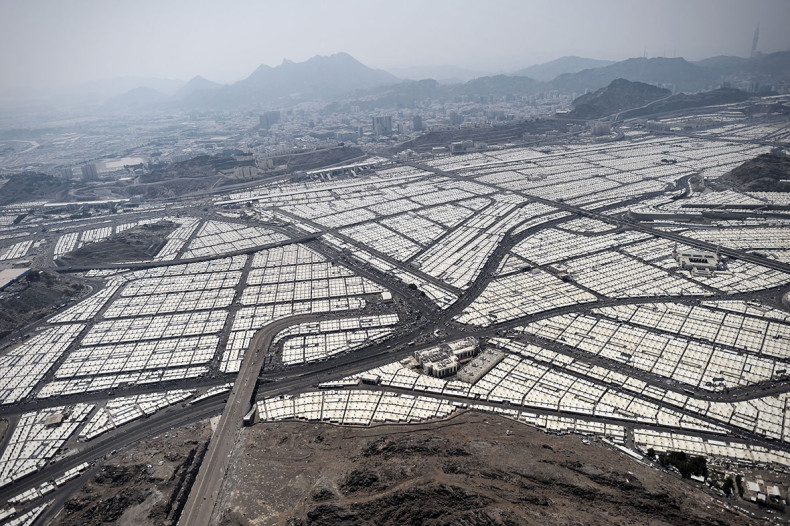 "Whether it is working to prevent the spread of infectious diseases, treating injuries, or providing care for chronic health issues often associated with ageing, there must be extensive coordination of health services locally during this time," warned Dr Ala Alwan, WHO's regional director for the Middle East.
In response the Saudi Ministry of Health has sent 25,000 additional health workers to the Mekkah province, while eight hospitals that are only in operation during this time of the year have now been opened. The hospitals are said to boast state-of-the-art surgical wards and intensive care units.
"We recognise the concerns that many have regarding infectious disease in today's environment, including the Middle East respiratory disease coronavirus (MERS-CoV)," said Khalid Al-Falih, Minister of Health in Saudi Arabia. "However, since the onset of the disease in 2012, there have not been any cases among Hajj pilgrims and we are working to keep it that way."
However, one case of coronavirus was reported on Monday (21 September) in the city of Najran.