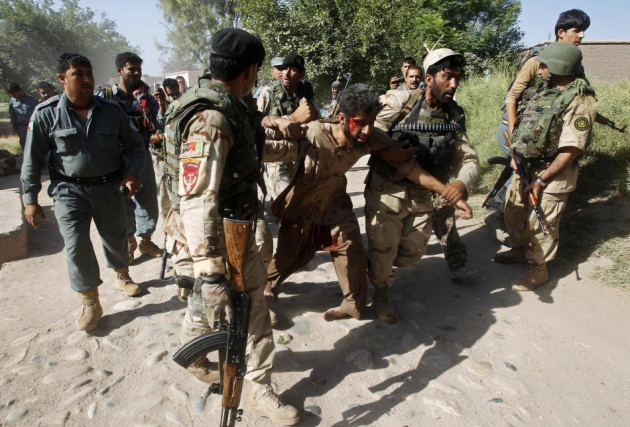 The governor of the lawless Afghan province of Logar has been killed in a blast inside a mosque during Eid al-Adha prayers.
Governor Arsala Jamal was greeting worshippers in front of the province's main mosque in the capital Puli Alam, about 60 kms southeast of Kabul, when the bomb went off. At least 15 others have reportedly been injured in the attack.
Though initial reports confirmed only the governor's death, Radio Free Europe said at least 20 others might have been killed in the attack, citing an Afghan army official.
While some reports said the bomb was hidden under a table, others said the device was placed inside a microphone. However, the army officer cited by RFE said the attack was a suicide mission.
The slain governor's spokesman, Deen Mohammad Darwish, said the blast was caused by a bomb placed in a microphone, according to reports.
"This morning, governor Arsala Jamal was delivering a speech after Eid prayers when he was killed by a bomb planted in the microphone," Darwish told AFP.
No one has claimed responsibility for the attack, but the Afghan Taliban has chosen important public holidays to launch attacks on government officials and army establishments.