Eight in 10 graduates will never repay their student loans
IFS warns graduates could leave university with debts of up to £58,000.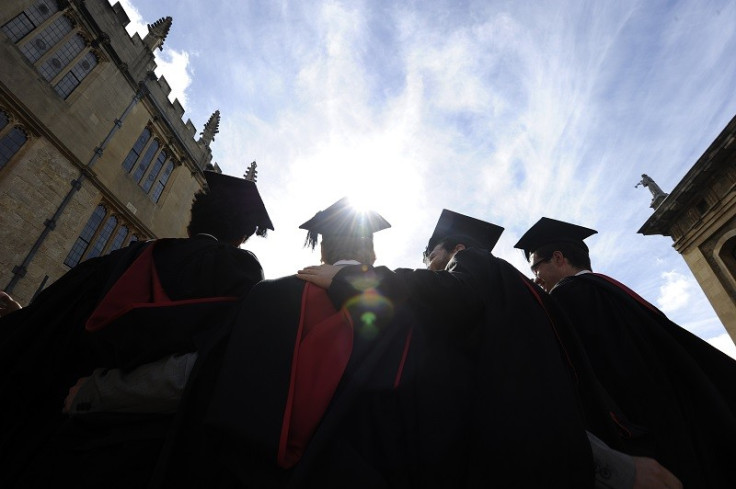 By the time students in England complete their university course, they owe on average more than £50,000 ($64,600), according to a research from the Institute for Fiscal Studies (IFS).
The think tank said that students from poorer backgrounds, who have access to more financial support, could see their debts balloon to as much as £57,000. With interest rates on student loans set to be raised to 6.1% from 4.6% in September, the IFS says students will have racked up approximately £5,800 in interest charges, by the time they graduate.
The current system, the report warns, is blighted by "major issues" and graduates could still be repaying their student loans well into their 50s.
"The average student accrues £5,800 of interest while studying, meaning that they borrow £45,000 but find on the day of graduation they have a debt of £50,800," the IFS stated.
"There is a risk that better-off parents will pay fees up front, especially if they think their offspring will be high earners. This would increase the cost to government in the long run."
Student loans are tied to the inflation rate as calculated by the retail price index (RPI), which tends to be higher than the rate measured by the consumer price index.
New starters and current students pay a 4.6% rate on their loans, which is calculated at 2016 March's 1.6% RPI rate plus 3% depending on earnings – although it is locked at 3% during a student's academic career.
The 6.1% rate set to be introduced in September will represent a 24-fold increase on the official benchmark interest rate set by the Bank of England, which was lowered to a historic 0.25% in August and has remained unchanged ever since.
In comparison, rates on some personal loans from high street banks start at 2.8%, while five-year mortgages are available from 1.29%.
Student loan debts are written off after 30 years if they are not repaid, but the number of people failing to repay their loans has almost doubled since 2011, when the government introduced the current system in place of the old maintenance grants.
According to the IFS, 41.5% of those who graduated under the previous system will not clear off their debt, but the percentage soars to 77.4% among graduates under the current system. The IFS estimates that the government will have to foot a £5.9bn bill for unpaid loans, compared with a £9bn figure under the old system, when debts were written off after 25 years.
"The combination of high fees and large maintenance loans contributes to English graduates having the highest student debts in the developed world," the report said.
In 2012, the coalition government controversially lifted the cap on tuition fees, which had been at £3,000 since 2006, to £9,000. Given the level at which graduates also have to repay the loan was also increased, to £21,000, graduates on low incomes were initially better off.
However, the repayment threshold has not changed over the last five years, which has left graduates across all income levels substantially worse than under the old system. Students who were allowed to borrow more are in a particularly difficult situation, as they will have to repay a bigger sum.
Scrapping tuition fees was a major point of Labour's manifesto during the campaign for last month's General Election, but the IFS indicated such a move could cost £11bn per year. However, the think tank also warned that the current system of "high debts, high interest rates and low repayment rates" would mean problems both for "graduates and the public finances".
Last week, Universities Minister Jo Johnson said the number of disadvantaged people going to university was higher than ever.
"The government consciously subsidises the studies of those who for a variety of reasons, including family responsibilities, may not repay their loans in full," he said.
"This is a vital and deliberate investment in the skills base of this country, not a symptom of a broken student finance system.
"And the evidence bears this out: young people from poorer backgrounds are now going to university at a record rate - up 43 per cent since 2009."
© Copyright IBTimes 2023. All rights reserved.