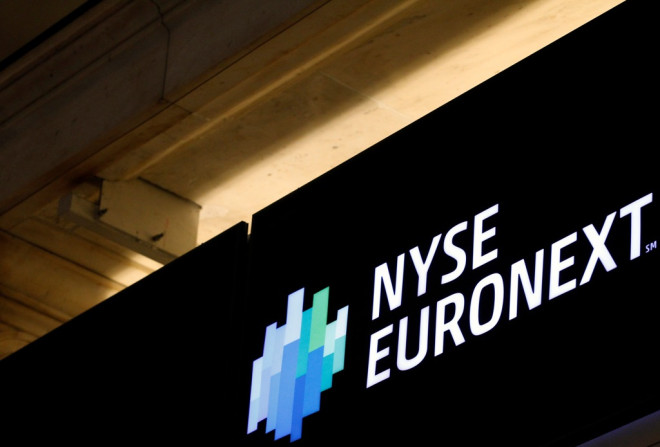 Eight anchor investors have committed to invest in Euronext, picking up a 25% to 30% stake ahead of a planned €1.5bn floatation of the stock exchange, expected in June.
According to a Reuters report, the consortium of investors include BNP Paribas, Societe Generale, Caisse des Depots, ING, ABN Amro, Banco Espirito Santo, Belfius bank and Belgian government investment vehicle SFPI.
Anchor investors pledge to purchase stake in an initial public offering (IPO) before the event, to add sureness of pricing and control while ensuring a successful share sale.
Euroclear, one of the two main clearing houses for stocks traded across Europe, could hop on to the bandwagon.
Pursued by the news agency, Euronext, SFPI, Caisse des Depots and BNP Paribas refused to comment. The other firms were not immediately available for comment.
The anchor investors were invited to keep Euronext in the hands of its constituent exchanges and away from rivals such as the London Stock Exchange and Nasdaq.
NYSE Euronext Deal
In November 2013 the IntercontinentalExchange (ICE), which controls the New York Stock Exchange and the bourses of Paris, Brussels, Lisbon and Amsterdam, said it will take Euronext public in 2014.
ICE, a futures exchange, completed its $10bn (£6.3bn, €7.4bn) buyout of NYSE Euronext on 13 November. The combined company has become the third-largest stock exchange group globally.
Nasdaq's Woes
ICE has been critical of the way US stock markets function. Trading in the US is split across several venues, with some experiencing technical outages.
The Nasdaq equity exchange suffered a computer glitch that delayed trading in derivative contracts linked to the benchmark Nasdaq 100 index for about 45 minutes in October last year.
In September, the exchange suffered a shorter shutdown.
In August, operations at Nasdaq were closed for three hours due to a system breakdown. The company said the issue was caused by a glitch in software that publishes the prices of stocks listed on the exchange.
Earlier in May, investors were left guessing after a technical glitch delayed Facebook's trading debut by half an hour, and it was not until two hours later that traders were sure of the transactions they had made.