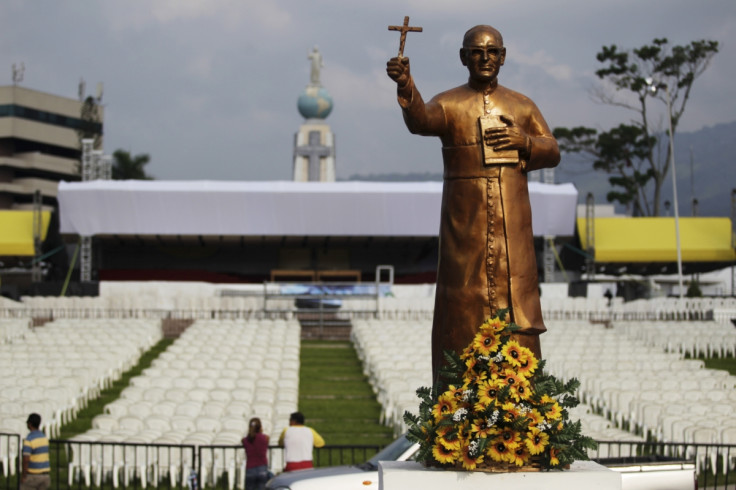 The Roman Catholic Church of El Salvador has announced that it has suspended a priest after he acknowledged having sexually abused a girl in the 1980s. Father Jesus Delgado is accused of abusing the minor over a period of eight years, from the time she was nine, right up to the age of 17.
The victim, who is now 42, has only asked that Delgado "leave the priesthood and apologise" for his wrongdoings.
According to the La Prensa Grafica newspaper, the country's Secretary of Social Inclusion, Vanda Pignato brought the issue to the attention of the church in October after the results of the government's findings were released.
The head of external affairs for the archdiocese, Monsignor Rafael Urrutia said Delgado has acknowledged the crime and has expressed his willingness to seek forgiveness from the victim. Urrutia confirmed that after an internal investigation, Delgado was suspended from all priestly functions. He added, "We will not cover up cases of abuse of minors."
The 77-year-old priest is a well-known figure and was aide and biographer of archbishop Oscar Romero who was made a martyr by Pope Francis earlier this year. He has written two books about Romero and has also been overseeing his beatification process.
Members of the church were shocked by the news and many felt that he should be arrested and jailed. The Associated Press quoted San Salvador's Immaculate Conception church parishioner Amilcar Melendez as saying, "If he did this to kids, he should be punished, kicked out of the church, and put in jail."
The case, however, may not go to court since the alleged crime was committed more than 20 years ago.
Fellow parishioner Josefa Castillo said, "I never would have thought it. I know Monsignor Delgado well, I can't believe it."