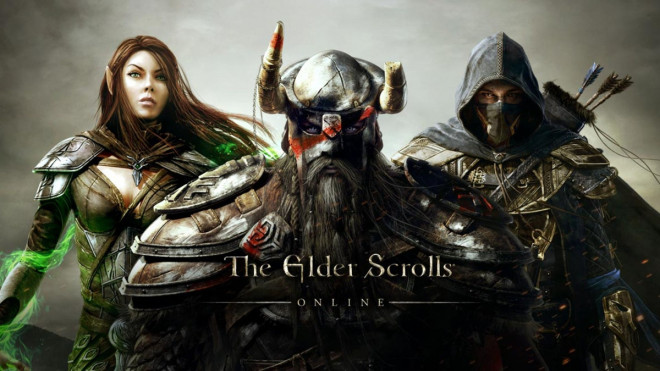 Considering getting The Elder Scrolls Online? As there haven't been too many reviews of the game from reputed sources, listening to opinions of the game's early adapters might help. Here's a compilation of some of their responses.
Pretty Good Overall
"Questing: Immersive
Community: Friendly and Helping - most of the time.
Difficulty: Increases from zone to zone. VR content is hard on a good level.
PvP: Good if you have an organised group, playing solo can be harsh some times. But is still enjoyable if you have a big zerg.
Graphics: For a MMO - f***** beautiful.
Any more questions?" - ultraviolett1
A Beta Tester's Opinion
"So this is from someone who sadly fell in to the negative pit from seeing beta testers saying game is crap its not worth the asking price etc etc. So I told myself not to bother with it well. Launch day came and what did I do I went out and bought on impulse lol was like fuck it I love elder scrolls I am buyin it. So after sinking some hours and getting to lvl 10 I gotta say this game is AMAZING the landscape the lighting just the world is so well done. I am starting to love the combat as well I play a sorcerer with a Gs btw", said AkumaFuhen.
He continued. "Which is nice cause they give u the freedom to craft ur own hero whatever u want you can be pretty much. Also got to play pvp my god is it fun I still play gw2 wvw and pvp and this game does what gw2 does just a tad better and I have had NO LAG which i was surprised seeing 100s and 100s of ppl fighting or holding of a force its amazing. You know i don't know what the future holds for this game but right now its job well done i think zenimax did a superb job with the game and i would recommend getting it."
Has Bugs, but Highly Recommended
"Great looking world. Great open world questing. Good sense of exploration and good story. Great voice acting. Fun combat and general gameplay. Are some tecnical issues. Need to fix issues with grouping, phasing, quest bugs, UI, general bugginess. I highly recommend it. If you're on the fence, I'd give it three months to iron out the bugs." - Zenzzi
What About the Community?
"The community is great so far, there are some jerks about, but what mmo doesn't? Storywise, this is the best MMORPG I've played so far. Characters are great, voice acting is great. Combat-wise, this game is ok, but I haven't gotten further then lvl 20, I have been playing GW2 a lot, so I still need to adapt. BTW, the visuals are great!" - timmeke2330
Poor Subscription Model?
"The game itself is great! The business model Zenimax has chosen - is reprehensible. I will explain. "30 DAYS UNLIMITED GAME PLAY INCLUDED WITH PURCHASE OF GAME" However... You MUST set up a recurring subscription or buy a game-time card and enter the code from it BEFORE you can use your 30 days of game-time.. which you have ALREADY PAID FOR. (Note: Game-time cards are not available in most areas, yet. Therefore, most are forced into a recurring sub. or, like me - because they do not conduct business via automatic payments, they feel like they wasted $60-$80 on something that is useless for 30 days, while being promised 30 days of game time included.) Tons of people are absolutely furious about this, and I am worried it will seriously impact the game's launch success in a negative way.
This is a serious problem, especially since I really love the game itself. Zenimax had better think long and hard about this, and instead of trying to force subscriptions, let the game itself bring your subs in." - MaximumCat
Check out this thread for a full list of opinions and responses from early adapters.