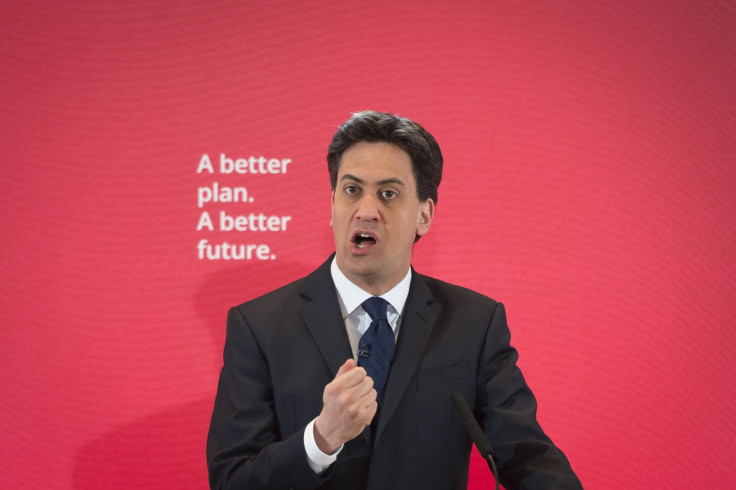 Labour leader Ed Miliband has accused the Tories of using the Scottish Nationalist Party (SNP) to distract voters from their record in the run-up to the general election on 7 May.
Conservatives have repeatedly speculated that Labour would be forced to forge an alliance with the Scottish Nationalist Party in the event of a hung parliament – an accusation that Miliband has been forced to deny.
Speaking to the Guardian on Friday (1 May), Miliband attacked Prime Minister David Cameron for saying that "the key question facing the country is a battle of resources between London and Scotland", and accused him of trying to distract voters from the big choices.
"I have been clear I am not going to have a coalition or a deal with the Scottish National Party, but the real battle is not a choice between two nations, as Cameron pretends, but between two sets of values – is the country run by an elite of the most rich and powerful or is it run for working people?" he told the paper.
Meanwhile, senior members of Labour have expressed reservations over the stance taken by the Labour leader.
Former Scottish first minister Henry McLeish told BBC Radio 4's Today programme that Miliband may be forced to negotiate.
"I can't bind Ed to anything but, look, you know well enough that the pragmatic political side will say: 'I'm going for a majority, all this talk of speaking to anyone is out of the question,'" he said on Saturday (2 May).
"On the other hand, the politics of reality say I would rather see Ed Miliband in No 10, no matter the conditions. But certainly that's the big alternative to David Cameron.
"At the end of the day, Ed is not going to exclude himself from being prime minister by not talking to anyone."
Similarly, Labour's health spokesman, Andy Burnham said on Friday that the party would have a dialogue with the Scottish nationalists.
On Thursday (30 April) shadow energy secretary Caroline Flint told Buzzfeed News that Labour could accept SNP support via a vote-by-vote arrangement.