Election 2015: Ed Miliband promises NHS staff who speak English and end to exploitation of migrants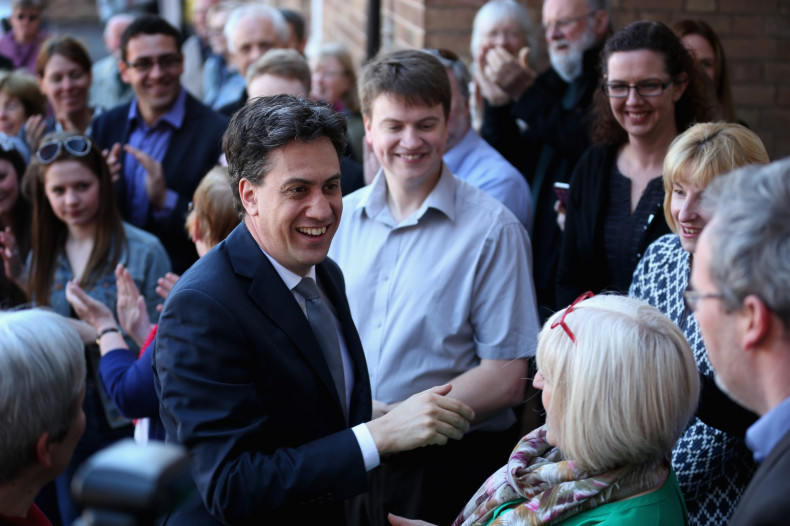 Labour party leader Ed Miliband promised to target the exploitation of workers and address the issue of immigration in a speech outlining his party's policies in Merseyside on Saturday (18 April).
Outlining Labour policies on the politically sensitive area of immigration, Miliband pledged to fix past mistakes, while also emphasising the benefits of an inclusive and tolerant society.
Addressing the cramped living conditions for exploited migrants who are paid below the minimum wage, Miliband said: "It's exploitation of the worst kind. But it isn't just bad for those people directly affected, it drives down standards for everybody else, undercutting local workers, and making life harder for responsible employers."
He attacked Prime Minister David Cameron for breaking his promise to cut immigration to tens of thousands, and repeated his admission that the previous Labour government made mistakes in immigration policy, saying: "We've listened, we've learned and we've changed."
Miliband: Labour is not exploiting immigration fear
In a dig at Nigel Farage's anti-immigration Ukip, Miliband said he "will not exploit people's legitimate concerns" in order to curry favour with voters, and highlighted his party's central mission to "build a future that works for working people".
As expected, Miliband said a Labour government would ban zero-hours contracts, cut tuition fees to £6,000, implement a £8 minimum hourly wage, and institute a rescue plan for the NHS.
Speaking on a more personal level, the Labour leader referenced his own background as the son of immigrants, saying: "my parents came to Britain to flee the horrors of the Nazis and were welcomed".
He praised the UK as a tolerant, diverse and decent nation, that "becomes stronger when it draws on "a wide range of cultures, talents and perspectives", and shared his vision of a Britain "where people of all backgrounds and religions can practise their own faiths but come together to form a shared identity".
The Labour leader said the UK would "uphold international obligations to offer a refuge to people fleeing persecution", and reiterated his earlier call for an end to indefinite detention of migrants.
Promise to end indefinite detention of migrants

In March, a cross-party group of MPs called for an end to indefinite detention, warning that too many people are being unnecessarily detained under an "expensive, ineffective and unjust" system.
Speaking in front of an audience at Pensby high school in Wirral, Miliband announced plans to set up a task force to increase prosecutions and fines against employers who encourage low-skilled migration and undermine the minimum wage if Labour wins the election.
He also emphasised that all "everyone in Britain" should be able to speak English, stressing that all healthcare professionals will be required to speak English "to a sufficient standard" so they can care effectively for patients.
Towards the end of his speech, he received a round of applause when he attacked Cameron over the failure to meet his promise to bring net migration down to the tens of thousands, adding that the PM "even invited us to kick him out of office in five years if he didn't deliver".