The Conservatives are neck-and-neck with Labour in the latest YouGov poll after a week of trailing Ed Miliband's party.
The Tories had been behind Labour in six of the seven polls published this week but both parties are now tied on 34%, according to today's YouGov poll for The Sun newspaper.
In the same poll, the Liberal Democrats were down one point to 7%, Ukip up by one to 15% and the Greens remained on 5%. Other parties shared 6% of the vote, up one percentage point.
Earlier this week David Cameron pledged to give Britons a "good life" as he set out the Tories' manifesto in Swindon.
He vowed to remove the tax commitment for minimum wage workers, double free childcare and extend the right-to-buy scheme for housing association properties.
The tie ends a week of domination in the polls by Labour, who this week said they would reduce borrowing every year they are in government, at their own manifesto launch.
Ed Miliband said the manifesto did "something different".
"Its very first page sets out a vow to protect our nation's finances; a clear commitment that every policy in this manifesto is paid for without a single penny of extra borrowing," he told party members this week.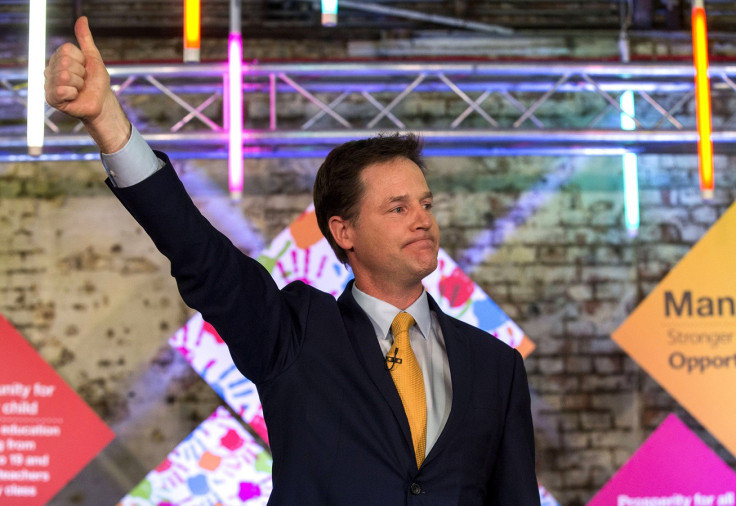 Lib Dems - king makers
The public favours five more years of the Lib Dems as coalition partners, a different YouGov survey has found.
Nick Clegg and his party are widely viewed to have been tainted by their time in power alongside the Conservatives and their association with austerity.
But 37% of respondents said they would prefer to see the party join forces with either the Conservatives or Labour to form a coalition government.
Just over a quarter (26%) of people wanted to see Nigel Farage in power alongside either Cameron or Miliband, while 17% backed the SNP and Nicola Sturgeon to become junior partners.