The Conservative Party have announced controversial plans to increase the threshold of inheritance tax to £1m if they win the general election on 7 May.
Currently, inheritance tax is payable at 40% on all estates above £325,000 per person. The Conservatives want to increase the threshold to £1m because homes "should belong to the families who own them, not the tax man".
"Conservatives support the basic human instinct to provide for your children," Chancellor George Osborne told BBC1's Andrew Marr, adding: "We will take family homes out of inheritance tax, we will effectively increase the inheritance tax threshold to £1m, so that only millionaires pay inheritance tax."
In a speech in Cheltenham today (12 April) Prime Minister David Cameron said the new policy was a key part of a Conservative ethos to reward those who contributed most and worked hardest, enabling them to know their children would be provided for after their death.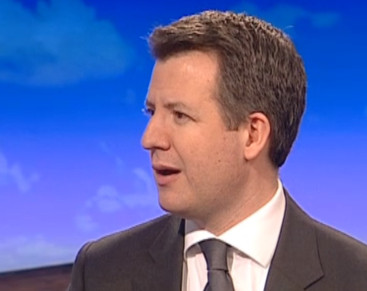 "That wish to pass something on is about the most basic human and natural instinct there is", said Cameron, adding: "That home that you've worked for and saved for belongs to you and your family, you should be able to pass it on to your children."
Under the new system, the Tories would introduce a "family home allowance" of up to £175,000 per parent, to enable couples to pass on combined properties of up to £1m to children without paying any tax.
The cut would be subsidised by reducing the tax relief on pensions contributions of people earning more than £150,000 per annum.
The Tories' plans were attacked by both Labour and Coalition partners the Liberal democrats.
Labour's Shadow Chief Secretary to the Treasury Chris Leslie said the "latest panicky promise from the Tories" wouldn't apply to most estates.
"At a time when our NHS is in crisis and most working people are paying more under the Tories, it cannot be a priority to spend £1 billion on a policy which the Treasury says would not apply to 90% of estates," said Leslie. "The Tories would choose to give a £140,000 tax cut for a house worth £2m while they have increased VAT on families and pensioners."
Liberal Democrat Chief Secretary to the Treasury Danny Alexander said: "It is extraordinary that the Tories will go into great detail on a policy that will cut tax for a small number of estates, but steadfastly refuse to give any detail at all on the massive cuts to public services that they desire.
"To make this promise with such a huge black hole at the heart of their plans is a sign of desperation from a Tory Party that knows it can't win the election."