Election 2015 latest polls: Labour moves 2 points clear as Tony Blair rallies pro-EU cause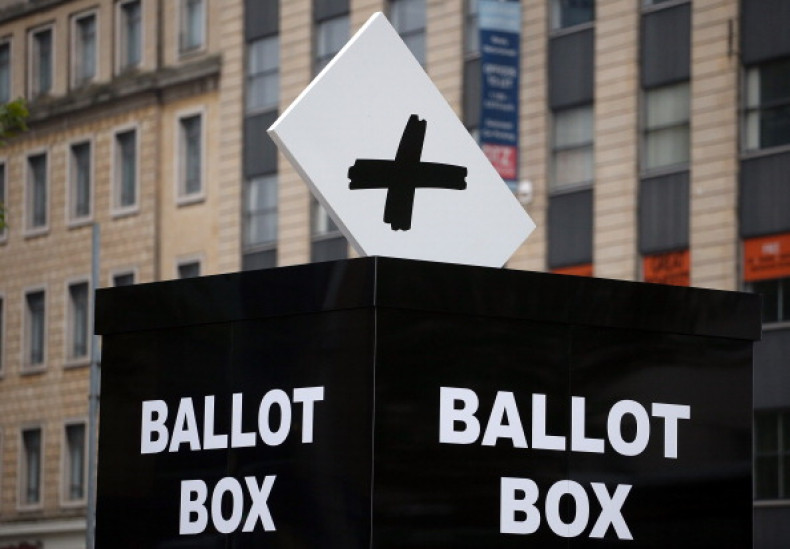 Labour has moved ahead of the Conservatives in the latest Populus poll as Tony Blair warned voters a referendum on European Union membership could diminish the UK. Ed Miliband's party stands at 33% of the vote while David Cameron's is on 31%.
The figures emerged as the former prime minister said he backed Miliband "100%" and that Cameron did not truly want to leave the EU.
Elsewhere, the Tories pledged to hand the NHS "whatever" it needs to plug a funding gap and Nick Clegg said the Liberal Democrats would use money clawed back from tax avoidance to pay for income tax cuts.
Latest Populus survey - 2,008 adults surveyed on 2-6 April 2015. Margin of error +/- 2%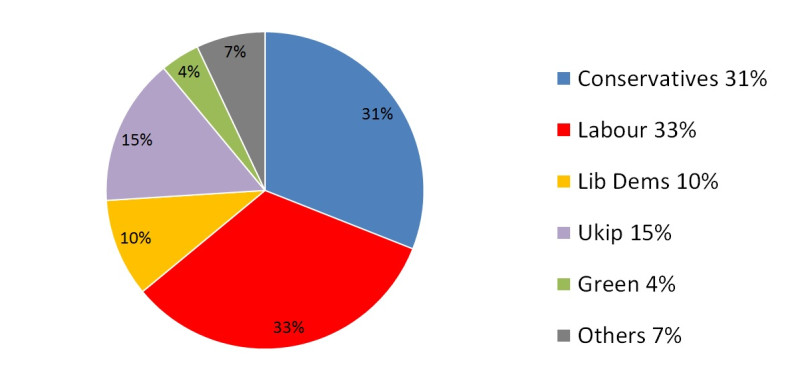 A YouGov survey for The Sunday Times - 1,906 adults surveyed on 3-4 April. Margin of error +/-2%
Conservatives 34%
Labour 33%
Liberal Democrat 10%
Ukip 13%
Green 4%
Others 6%
A Opinium survey for The Observer - 1,974 adults surveyed on 2-3 April. Margin of error +/-2%
Conservatives 33%
Labour 33%
Liberal Democrat 7%
Ukip 14%
Green 7%
Others 5%
A Survation poll for The Sunday Mirror - 1,207 adults surveyed on 2-3 April. Margin of error +/-3%
Conservatives 31%
Labour 33%
Liberal Democrat 9%
Ukip 9%
Green 18%
Others 3%