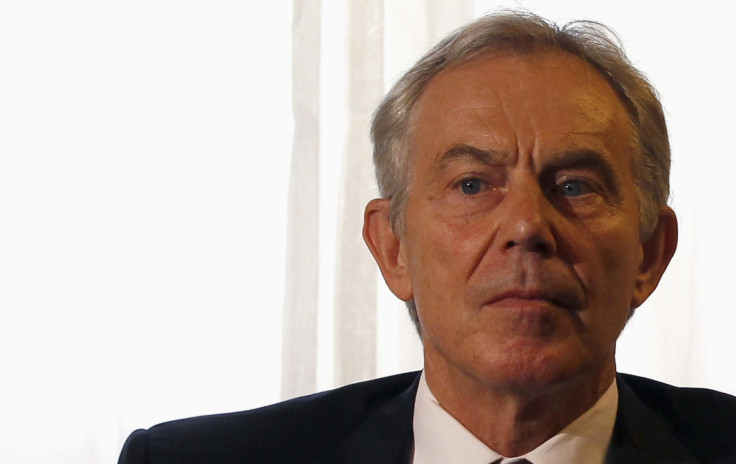 Tony Blair has publicly backed Ed Miliband and warned of the "chaos" an European Union referendum would have on Britain should the Tories win the election.
The former prime minister said David Cameron's plans to allow the public to vote on whether Britain should remain in the EU will cause the "most intense period of instability" in Britain since the Second World War.
Blair accused Cameron of pandering for votes with the promise of an EU referendum amid rising pressure from Ukip as well as from members of his own party.
In his first intervention since the start of the election campaign, Blair praised Miliband as someone who shows "real leadership on the EU", adding he is a man "with his own convictions and determined to follow them, even when they go against the tide".
In a speech at his old constituency in County Durham, Blair said: "Do we really think this is the time in which to put into play our very membership of the European Union, the largest commercial market and most developed political union in the world? And the one on our doorstep?
"So that instead of playing a leading role in resolving these common challenges, we would decide to engage in the juddering impact of a negotiation which would weaken all these alliances and put us out of the leadership game?
"I believe passionately that leaving Europe would leave Britain diminished in the world, do significant damage to our economy and, less obviously but just as important to our future, would go against the very qualities and ambitions that mark us out still as a great global nation.
He added: "And the oddest thing of all about David Cameron's position? The PM doesn't really believe we should leave Europe; not even the Europe as it is today. This was a concession to party, a manoeuvre to access some of the UKIP vote, a sop to the rampant anti-Europe feeling of parts of the media. It is greatly to Ed Miliband's credit that he resolutely refused to make that trade."
The Conservative Party dismissed Blair's input on the debate, describing how the former Labour leader had "no credibility" on the EU.
A spokesperson added: "He gave away Britain's rebate, now he wants to deny the British people their say on the European Union. David Cameron has stood up for Britain in Europe - securing a cut in the EU budget, vetoing a new EU Fiscal Treaty that didn't guarantee a level playing field for British business, and getting British taxpayers out of bailing out the euro."
Home secretary Theresa May added she believes the intervention of Blair one month from the general shows the "weakness" of Miliband and his party.