It was week four of the 2015 general election campaign -- and here are some of the highlights.
Miliband's misfire
The popularity of Ed Miliband is increasing. Or, rather, the unpopularity of Ed Miliband is decreasing. Personal attacks on his character by the Conservatives backfired. So it was something of a dud move for Miliband to play the man in an attack on David Cameron over "post-conflict planning" in Libya.
The Labour leader effectively blamed Cameron for a spike in the number of migrants drowning in the Mediterranean because he had not put in place a proper strategy to stabilise the Libyan state after the 2011 bombing campaign during which despot Muammar Gaddafi was ousted and killed. People smugglers are taking advantage of Libya's chaos to drum up business, sending more people on a treacherous journey to Europe across the Med on ramshackle boats.
Even Lib Dem leader Nick Clegg defended Cameron, despite his party's policy of distancing itseft from the Tories to detoxify it of the coalition and years of cuts. Clegg said Miliband's comments were playing politics with human tragedy and "pretty distasteful". And after the disaster of the aftermath of Labour's Iraq war, it was a bit rich from Miliband to weigh in on post-conflict planning. Was this the Labour leader's first big balls-up?
Miliband goes on a hen do
Miliband had started the week well with some rockstar treatment at the hands of a hen do in Cheshire. The group crowded around his battle bus and demanded that he made an appearance, cheering wildly as the door opened and he emerged, grinning and posing for pictures.
The Shappening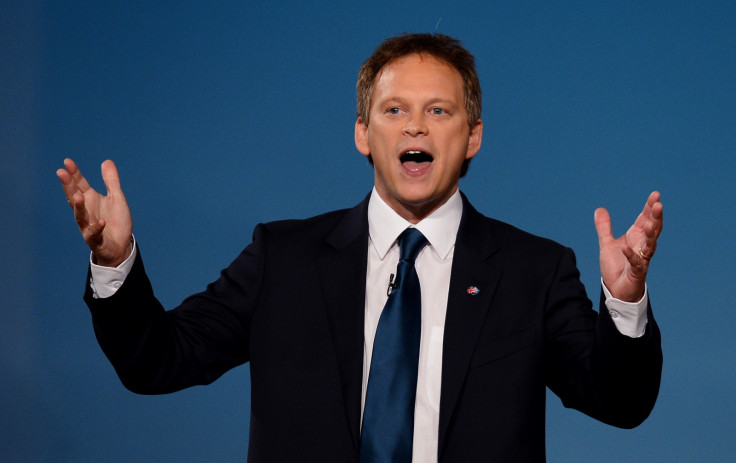 Grant Shapps, the Conservative party chairman, has been (allegedly) at it again. He has been accused of editing the Wikipedia pages of his rivals in the party, something he denies. Perhaps it was his entrepreneurial alter-ego, Michael Green. It turns out there have been a number of curious edits to Wikipedia emanating from IP addresses at the Conservative Party HQ...
An English manifesto
Cameron proudly unveiled his English manifesto in the grand city of Lincoln, home to one of the only surviving original copies of the Magna Carta and the one-time home of the English parliament. But you cannot help feeling that the party's diary planners missed a trick. The English manifesto was launched on 24 April -- the day after St George's Day.
Will he Nick it in Sheffield?
Clegg has talked a lot recently about who he would and would not go into coalition with. But he might be getting a bit ahead of himself. Our reporter Lewis Dean went to Clegg's constituency of Sheffield Hallam and it is not looking great for the Lib Dem honcho. Watch the short film from IBTimes UK.
He won't go-a-Galloway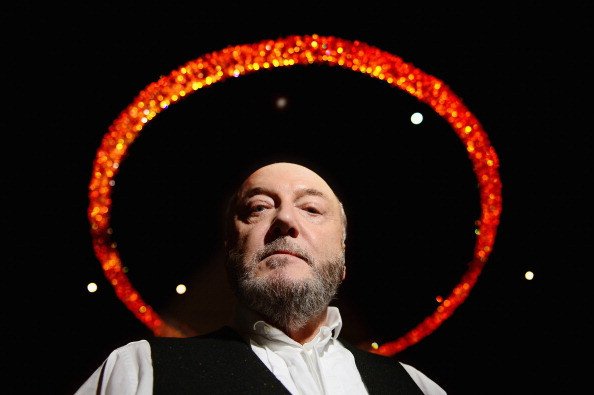 Sycophancy to the Iraqi dictator Saddam Hussein did not kill it. Having a show on the Iranian state-run channel Press TV did not kill it. Dressing up in lycra, meowing and lapping up milk while pretending to be a cat on Big Brother did not kill it. And it does not look like losing his seat as the Respect MP for Bradford West will finish George Galloway's political career off either.
The controversial and charismatic far-left demagogue has said if Bradford's voters do not want him, he will chance his luck in the next London mayoral elections instead.
Voter registration closes
Voter registration closed, with a record 500,000 signing up in the final 24 hours following a relentless campaign across social media. Perhaps all that endless whingeing and moralising about dead Chartists and Suffragettes paid off after all.
Murdoch versus Miliband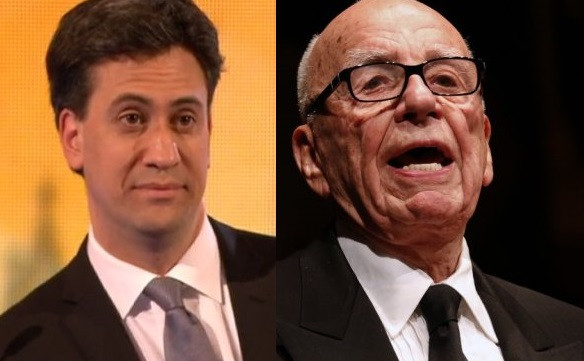 One for the anti-Murdoch conspiracy theorists -- the octogenarian media baron reportedly told The Sun to hammer Miliband, who is proposing to introduce strict new rules for the press, and help Cameron into Downing Street because the future of the company depends on it.
Miliband has had an awkward relationship with the Murdoch press, having once spent time courting it only to later scorn it by committing to a new and tough system of regulation in the wake of the phone hacking scandal.