Election 2015 weekly wrap: Pistols at dawn, the Libido Democrats and a Red Hot Ukip donation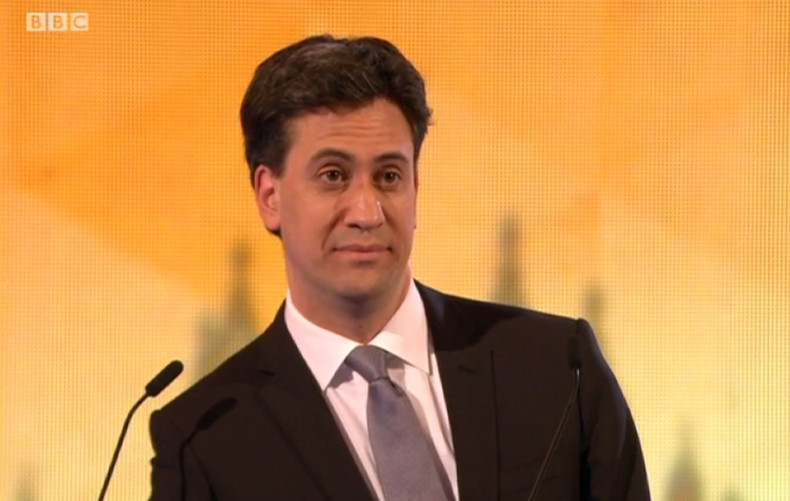 It is week three of the 2015 general election campaign and things have got... sexy... ish. Here is IBTimes UK's weekly election wrap.
Manifesto madness
Roll up, roll up. It is a party manifesto bonanza. Conservatives, Labour, Liberal Democrats and Ukip have all launched their policy pitches to voters. Conservatives and Labour appeared to swap roles. The Tories were kings of the giveaways, while Labour banged the drum of fiscal prudence.
Conservatives revived the Thatcherite dream of a home-ownership democracy with an expensive promise to extend the right to buy scheme to 1.3 million housing association tenants, though critics cautioned this will only exacerbate the country's social housing crisis.
Labour, having left behind an enormous deficit in public finances in 2010, is trying to reshape itself as the party of fiscal responsibility. So it made lots of noise about its dull-sounding "budget responsibility lock", which commits it to cutting the deficit every year and producing a surplus by 2020 with no extra borrowing.
The Lib Dems said it would cut the deficit more fairly, with a 50/50 split between spending cuts and tax rises. The party also said it would prioritise education in its spending plans, though students may raise a sceptical eyebrow given the party's past form.
Ukip put out a credible manifesto (well, credible by mainstream political standards) when compared to its 2010 offering, later dismissed as a joke by leader Nigel Farage. Ukip wants out of the EU as soon as possible, obviously, but it also promised to spend over 2% of GDP on defence, lift the personal allowance threshold to £13,000 a year and, er, ban sex education in primary schools.
The Conservatives and Labour also launched their Scottish manifestos, which were basically just reheated versions of their Westminster ones. So that will go down well with a nation of people who complain about being sidelined and looked down on by a Westminster political elite.
Pistols at dawn
Ukip has been accused of trying to drag the country back into the past, so it is probably fitting that a Polish aristocrat would challenge the party leader Nigel Farage to a duel at dawn.
Drawing his ancestral sword and summoning the honour of Polish armed forces who were Britain's allies during the Second World War, the prince Jan Zylinski said he wanted to duel Farage over Ukip's "idiotic" stance on European immigration.
"I would like to meet you in Hyde Park one morning and to resolve this matter in the way an 18th-century Polish aristocrat and an English gentleman would traditionally do," he said.
Ukip takes a battering
Ukip gets a lot of stick, which is fair enough when you're a controversial political party. But sometimes it gets the literal stick, not just the metaphorical one. Our senior political reporter Ian Silvera investigated the number of attacks on Ukip people and property over the past few weeks and what he discovered should appal you.
Poll dancing with the Libido Democrats
Maajid Nawaz is a well-known liberal Muslim campaigner who heads anti-radicalisation think tank the Quilliam Foundation, a role he brings a particular depth of insight to having himself been a radical Islamist before seeing the light. He is now a Liberal Democrat candidate in the Hampstead and Kilburn constituency and scourge of the Islamists.
So it was unfortunate that footage should emerge of the self-declared feminist allegedly copping a feel of a stripper in a Whitechapel lap-dancing club while on a client's stag-do. The club's owner claimed Nawaz had repeatedly touched the dancer during a private session and been warned by security he would be thrown out.
Nawaz denied doing anything wrong, said it was just the stag-do of a client and the man's future wife was not bothered. And he said it did not negate him being a feminist because he supported a woman's legal right to do whatever they wanted, including working in a strip club. Just hours before the story was broken by the Daily Mail, Nawaz had given an interview about his campaign and political future to IBTimes UK.
Farage heckles the audience
There was the BBC "challengers" debate on 16 April between the leaders of the five main opposition parties: Labour, Ukip, Green, SNP and Plaid Cymru. It was supposed to be a coup for Conservative leader David Cameron, who brought about the debate by refusing to take part in one involving everyone, because it exposed Miliband to sustained attack from the left-wing: Plaid, SNP and Green.In the end, Miliband looked comfortable and held his own.
Polling after the event suggests he "won" the debate. He even used the platform to call out Cameron for a head-to-head debate, WWE style. But the most memorable moment of the debate came from Ukip leader Farage, who, for no obvious reason, started laying into the audience for being left-wing. They returned the compliment by booing him.
David Dimbleby, the veteran BBC presenter and chair of the debate, said the audience had been carefully selected by independent pollsters so it was a representative sample of the electorate. In other words, stop whingeing and get on with the debate. Farage later had another nibble, saying the real audience was actually at home.
Artful opinions
Opinions on Twitter are often ugly. And so are politicians. So imagine our surprise when an artist managed to combine the two things and come up with something rather beautiful. Take a look.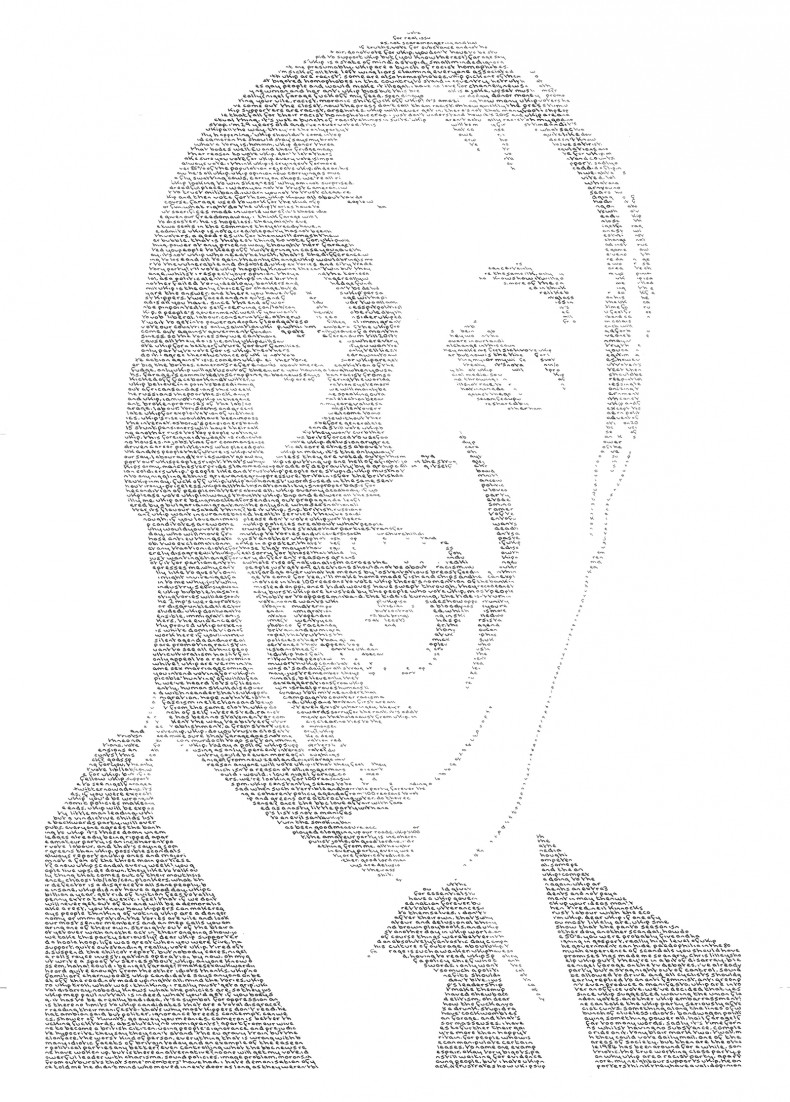 The IMF endorses Osborne?
Christine Lagarde, the International Monetary Fund chief, gave Chancellor George Osborne and the Conservatives a leg-up in their campaign for re-election after saying the UK's fiscal plan is working.
"It's clearly also delivering results, because when we look at the comparative growth rates delivered by various countries in Europe, it's obvious that what's happening in the UK has actually worked," she said.
Then again, this is the same IMF that also said the UK government's fiscal plan was not working and should row back on its austerity programme, before changing its mind again. So who knows.
Red Hot Ukip
Richard "Dirty" Desmond, as he is affectionately referred to by Private Eye, is the unabashed publisher and purveyor of piffle and porno. He owns the Express, the Daily Star, OK! magazine and the Red Hot and Television X porn channels. Until recently, he also owned Channel 5 too.
Now he has something else to hide from people at dinner parties - he's a major Ukip donor. Desmond handed over £1m to Farage and the team. So Farage and Ukip are likely to make more appearances on the pages of his newspapers, though hopefully none at all on his porn channels.