We've just got through week one of the 2015 general election. Or was it week 100? It's hard to tell. But already we've had some stupidly serious and seriously stupid moments. Here's the first of IBTimes UK's weekly election wraps before the big day on 7 May.
Mass debating: enough to make you go blind and deaf.
Leaders of the most prominent political parties in the general election took part in a seven-way mass debate on 2 April, an event offering little more than an opportunity for puerile puns by vulgar journalists (ahem). The whizzing of cameras struggling to keep up with who is interrupting who; the singular drone of an apparatchik reeling off platitudes and party slogans; the unintelligible cacophony when everyone tries to have their say at the same time: the seven-way debate was always a bad idea.
Conservative (David Cameron), Labour (Ed Miliband), Liberal Democrat (Nick Clegg), Ukip (Nigel Farage), Green (Natalie Bennett), Scottish National Party (Nicola Sturgeon), Plaid Cymru (Leanne Wood) - all got to have their say. And it was the populist right-winger Farage who came out on top, despite appearing to short-circuit halfway through the session and bringing up that all important electoral issue of, er, HIV-positive migrants getting treatment from the NHS...
But there were two notable omissions: the Democratic Unionist Party and Sinn Fein, both of Northern Ireland. The pair weren't included. In the case of Sinn Fein, this is understandable. The party abstains from its Westminster seats because of its Irish republican ideology, though it was annoyed to be left out of the debate.
So too was the DUP, led by Peter Robinson. Both parties even looked at taking legal action, but the BBC, the broadcaster organising the debate, had managed to keep within the law. Most of the DUP team planned to watch the debate from home, a party spokesman told IBTimes UK.
Anyway, this is how two of the UK's top pollsters had the result of the debate - there's still everything to play for before 7 May.
Dear Oh Dear: The letter from big business bosses.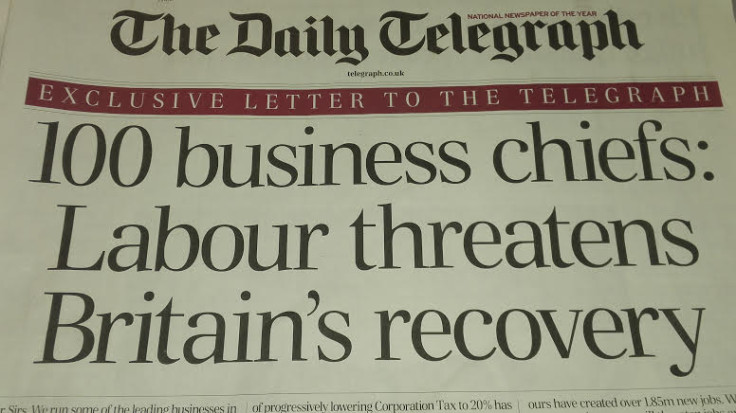 In a shocking development, a group of 100 highly paid big business bosses, Tory peers and party donors wrote a Strongly Worded Letter to the Conservative-supporting Telegraph newspaper suggesting that a Labour election win would be A Very Bad Thing for the economy. The letter stole the day's headlines on 1 April, the day after Labour said it would reverse a 1% cut in the corporation tax rate, returning it to 21%, in order to slash small business rates instead. The Conservatives called the letter "significant" and showed Labour was no on the side of business. Labour said it was "no surprise" that big business wants lower tax and released its own letter attacking the Conservatives, signed by all manner of people, from actors to workers to business bosses and others. Mike Smithson, editor of the Political Betting website and an elections analyst, told IBTimes UK that the business letter will have "no real impact" on voting behaviour. So despite all the partisan bluster and media hoo-ha, it doesn't really matter anyway.
David Cameron or Frank Underwood?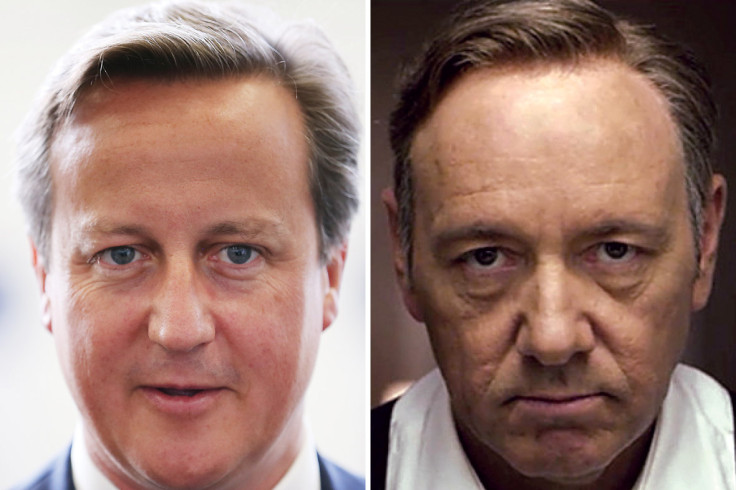 House of Cards fans might have been forgiven for thinking they had slipped into an alternate reality during the week after a series of uncanny parallels between the show's star Frank Underwood and the Conservative leader David Cameron. Is Cameron taking tips from US political drama House of Cards? Spoilers ahoy, but take a look for yourself.
Keeping up with the Camerons.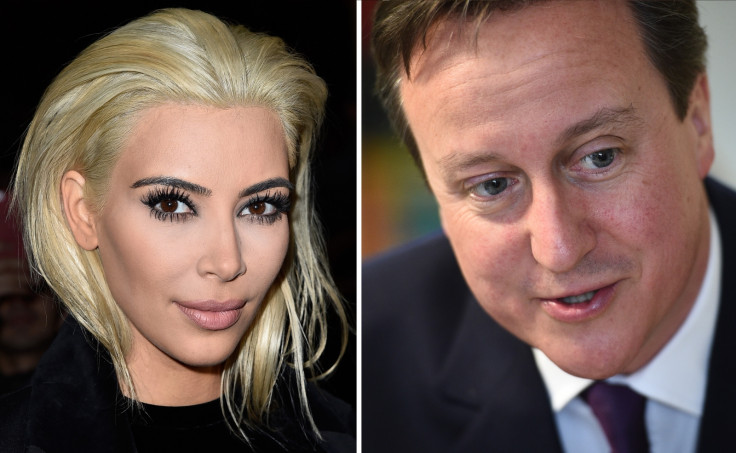 Never let it be said that British politics indulges in the trivial and eschews the profound. Except, of course, when it does. Cameron revealed that he is related to the blimp-arsed reality TV doyenne Kim Kardashian, who recently married rapper and walking mound of ego, Kanye West. They are 13th cousins apparently, through a 16th century relative called Sir William Spencer. The revelation comes from an interview he did with Heat Magazine, which offered to set up a family reunion.
Tax gets taxing.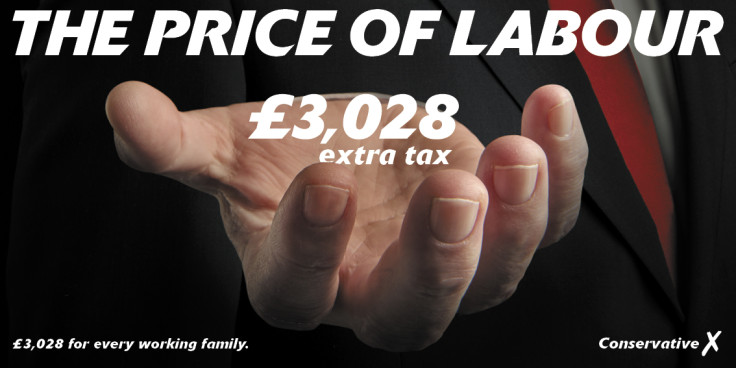 When the Tories kicked off their campaign, they delivered a solid punch to Labour's gut. "The price of Labour: £3,028 extra tax for every working family," warned the Conservatives' campaign poster, fresh off the printing press. Interesting, interesting. So how did they come to this figure? Grant Shapps, the Conservative party chairman also known as mystery businessman Michael Green, said it was an "absolutely solid" number, presumably based on some high-level wonkery.
But then the Institute for Fiscal Studies (IFS), a respected economic thinktank often cited by the Tories and other parties, described the figure as "unhelpful and of little value" because you cannot reasonably come up with such an exact number.
"There is little value in bandying around numbers which suggest either party would increases taxes by an average of £3,000 for each working household," the IFS said. "We don't know what they will do after the election. But neither of the two main parties has said anything to suggest that is what they are planning."
So Shapps changed his mind about the figure, calling it "guesswork" after all. A £3,028 taxi for Mr Shapps, please!
Ed Balls trolls Cameron.
Ed Balls, Labour's shadow chancellor, got his own back on Cameron this week. Cameron once referred to Balls as "the most annoying person in modern politics" having had the misfortune of spending five years opposite him in the House of Commons as the Labour man teased and grunted and gestured, trying to throw the prime minister and other government frontbenchers off track.
"Cameron's made politics nastier," Balls told the Evening Standard. "He lashes out in a personal way. The reason he's not popular with women, and why there are very few women in the Cabinet and he keeps sacking them, are all of a piece.
"The way he talked to Nadine Dorries, and said 'Calm down dear' to Angela Eagle - it reflects something. David Cameron is a bit of a troll. Look at the Conservative Party and the way they operated on Twitter for the first half of the parliament, they were very trolling, as in officially trolling. It was a reflection of David Cameron."
Is that growth in George Osborne's pocket or is he just pleased to see us?
The Conservatives enter the election having overseen the British economy to become the fastest growing in the western world. And it's growing even faster than previously thought. The Office for National Statistics (ONS) said the economy grew at a rate of 2.8% in 2014, 0.2% quicker than its past estimate. That is a decent boost for George Osborne in particular, who has been chancellor since 2010. There's no doubting the headline GDP data - it's far better than it was when the coalition government took office five years ago.
What Ukipping quiet for?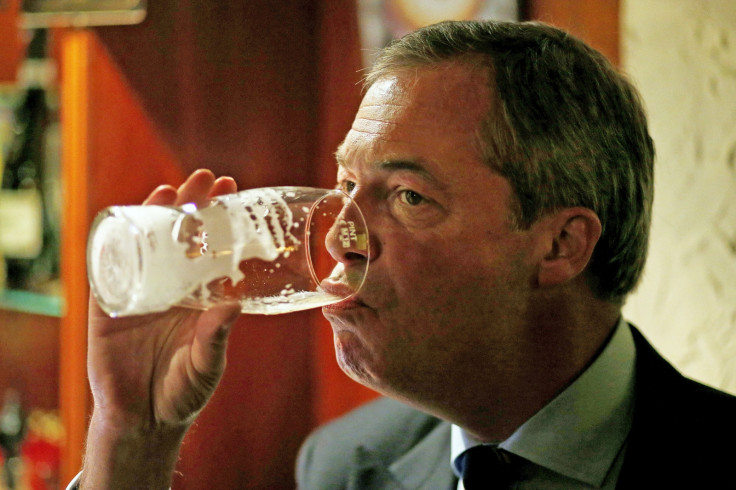 For the party that could be characterised as the kind of man who pulls up a chair next to you in the pub and yells his fruity opinions about Muslims directly into your ear canal, Ukip has been strangely quiet at the beginning of an election that will probably see the biggest showing of support it has ever had, cementing its permanence in British politics. Nigel Farage, leader of Ukip and the party's candidate in the South Thanet constituency, has given a couple of run-of-the-mill interviews. In one he attacked the Conservative party for its immigration policy. In another on BBC Radio 4 he questioned the fairness of the media because "any indiscretion from a Ukip person is a major story". Why are they holding back? Perhaps they're waiting for all of the others to release their manifestos and start squabbling first, before kickstarting their campaign out of nowhere and snatching all of the attention, giving them the momentum that they seem to have lost in recent weeks as they fall back in the polls. After his solid performance in the seven-way leaders debate, Ukip may well feel reinvigorated already.
Somebody give him a Clegg up, he needs help.
It goes from bad to worse for the Liberal Democrat leader Nick Clegg, whose pock-marked party has taken heavy flak for the coalition government's controversial austerity programme and for the broken promise not to raise tuition fees. Pleas that it is only the junior party, that it did not win the election in 2010, that it is acting in the national interest, and that it is tempering the Tories, all fall on voters' deaf ears. According to a poll by Lord Ashcroft, Clegg is on course to lose his student-heavy seat in Sheffield Hallam to the Labour party. He secured 53% of the vote in 2010, but Ashcroft has Clegg at just 34% going into the 2015 election. Labour is on 36%.
The Only Way is Liberal DemoCATS.
Depending on your opinion of The Only Way is Essex, things got a bit worse/better for Clegg, who was grilled by one of the perma-tan stars of the show, Joey Essex. Who, incidentally, had also grilled himself on a sunbed.
"Why are they called Liberal Democats? It's a long word innit," Essex asked Clegg, who went on to explain the party's history and point out its correct name, for an ITV2 documentary about the general election.
At the end of the meeting between the pair, Essex asked Clegg for a selfie and was obliged. Though, like a true broadcast professional, Essex stayed politically neutral throughout.