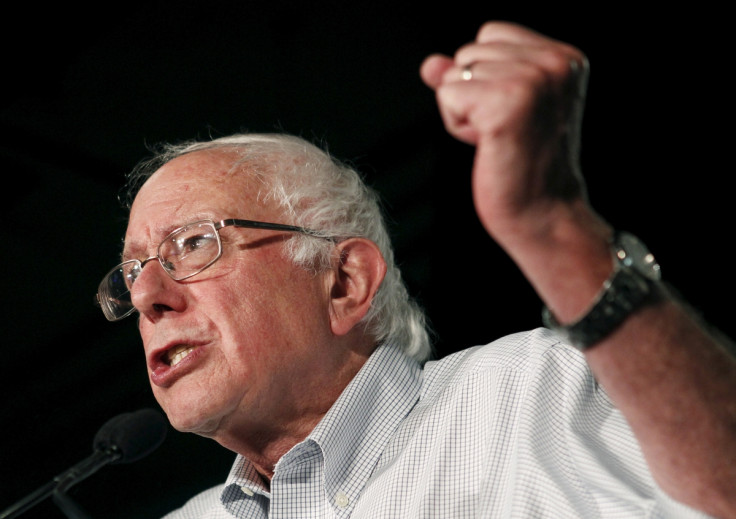 Democratic powerhouse Hillary Clinton may have to watch her back. Fellow Democratic candidate Bernie Sanders has now become the party's front-runner in the key caucus states of Iowa and New Hampshire, a new CBS News-YouGove poll revealed.
The Vermont senator has seen support from liberal Democrats boost his standings in several key states, however, Clinton continues to hold a lead in South Carolina, the poll found.
In Iowa, Sanders received 43% of support from Democratic likely caucus voters, while Clinton received 33%. Fellow Democratic candidates Martin O'Malley, Jim Webb and Lincoln Chafee received 5%, 1% and 1% support each respectively.
In New Hampshire, Sanders received the biggest lead against Clinton at 52% to her 30% support. O'Malley managed 1% support among likely voters but Webb and Chafee both earned 0% support. In both states, Vice President Joe Biden, who has not announced his presidential bid, lead O'Malley, Webb and Chafee with 10% in Iowa and 9% in New Hampshire.
The tables were turned in South Carolina, where Clinton maintained a healthy 23 percent point lead over Sanders, 46% to 23%. Biden was closely behind Sanders with 22%, while Webb managed 1% support. Neither Chafee or O'Malley garnered any support in South Carolina.
The CBS News poll also revealed that Sanders voters were much more enthusiastic about their support for their candidate than Clinton voters. Sixty-three percent of Sanders voters in Iowa and 78% of his voters in New Hampshire reported supporting him enthusiastically. However, only 49% of Clinton voters in Iowa and 39% of her voters in New Hampshire reported the same enthusiasm.
According to CBS News, a majority of voters polled (73%) in the three early states said that Clinton's use of private email server during her time as secretary of state does not matter in their support. However, voters in Iowa and New Hampshire believed that Clinton would be more likely to enact policies favouring the wealthy, the poll found.
The CBS News/YouGov poll was conducted on the Internet between 3 September and 10 September with 1,670 voters polled in Iowa, 1,350 voters in New Hampshire and 1,840 in South Carolina.