Election 2016: Donald Trump and Ben Carson threaten to boycott next Republican debate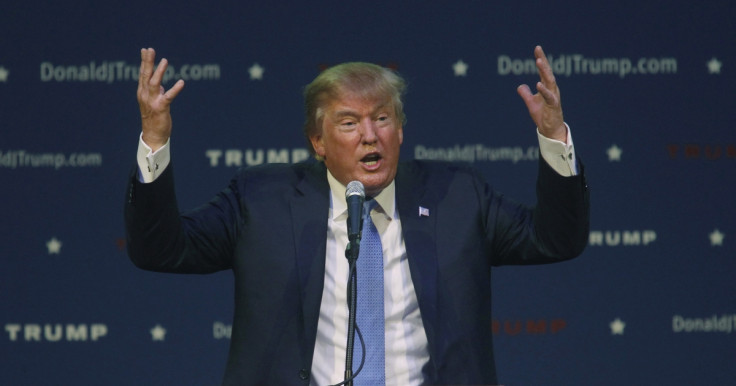 Republican candidates Donald Trump and Ben Carson are threatening to boycott the upcoming GOP debate if the host network, CNBC, and the Republican National Committee (RNC) do not give in to their demands. The two sent the network a letter demanding several changes to the event's format.
"Neither Mr Trump or Dr Carson will participate in your debate if it is longer than 120 minutes including commercials and does not include opening and closing statements," the letter, which was obtained by NBC News and signed by both candidates, states. The letter is addressed to Matthew Cuddy, the Washington Bureau Chief of CNBC.
As it stands, CNBC and the RNC planned for "two hours of debate time" plus four commercial breaks lasting 2 to 4 minutes each. The network also planned for no opening or closing statements. An event agenda released stated all the campaigns had agreed to the debate's terms, which Trump and Carson's campaigns dispute.
In the letter to the network, the candidates said that "neither of our campaigns agreed to either the length you propose or your ban on opening or closing statements. In fact, neither of our campaigns were even consulted."
Trump and Carson are reportedly not the only candidates upset with CNBC over the programme's format, Politico reported. While Carson's campaign strategist Ed Brookover was the first to complain during a 90-minute conference call, campaign officials for Rand Paul, Jeb Bush, Chris Christie and John Kasich also expressed their concerns.
According to Politico, Mike Huckabee's aide Sarah Huckabee Sanders argued that banning opening and closing statements would harm lower-tiered candidates. Meanwhile, Trump's aide Michael Glassner offered his support to the other campaigns' complaints.
RNC officials, who participated in the conference call, said they would discuss the issue with CNBC. "The entire purpose of the calls is to provide a two way street of information and feedback," RNC spokesman Sean Spicer told Politico over email. "As was stated we are taking their feedback and will follow up."
CNBC also appears to be open to adjusting the programme to the candidates's suggestions. "Our goal is to host the most substantive debate. Our practice in the past has been to forego opening statements to quickly address the critical issues that matter most to the American people," said CNBC spokesman Brian Steel. "We started a dialogue yesterday with all of the campaigns involved and we will certainly take the candidates's views on the format into consideration as we finalise the debate structure."
The debate is scheduled for 28 October at the Coors Events Center in Boulder, Colorado. The fourth GOP debate, which will be held in Milwaukee, Wisconsin on 10 November and broadcast on Fox Business, will include an "undercard" programme.
© Copyright IBTimes 2023. All rights reserved.