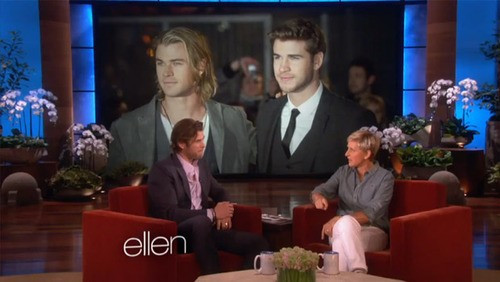 Ellen Degeneres' talk show has been given the green light to be aired in China.
The daytime favourite, which first launched in 2003, is set to make history as the first American programme of its kind to get past China's strict media regulations.
Executives at Warner Bros. who distribute the show in America, have struck a deal with China's leading online video service provider, Sohu Video, to bring the show to the country's viewers.
Episodes will be subtitled in Chinese and will be available within 48 hours of the original broadcast stateside.
Degeneres, who will be hosting this year's Academy Awards, described the news as "exciting".
"This is big news," she said. "We recently became the first American talk show to air in China. It's basically the same show but it will have subtitles and will be called The Happy Lady Dance Hour. The show is streaming online on Sohu.com. This is exciting because over a billion people are in China!"
According to president of Warner Bros. Worldwide Television Distribution, Jeffrey Schlesinger, the show was considered to be family-friendly enough to appeal to viewers in China.
He admitted that more conflict-oriented talk shows may have been snubbed by the market which remains heavily censored.
"Ellen has clearly differentiated herself and her talk show from so many of the controversial conflict-oriented talk shows," he said.
"She has an unmatched and unique brand of family-friendly humour and love of pop culture that appeal to audiences of all ages in a very fun one-hour of programming".
Over four million viewers tune into each episode of The Ellen DeGeneres Show making it one of the highest-rated programmes on American daytime television.