Elon Musk trolled by humanoid robot Sophia that was granted citizenship by Saudi Arabia
"I want to use my artificial intelligence to help humans live a better life," the robot said.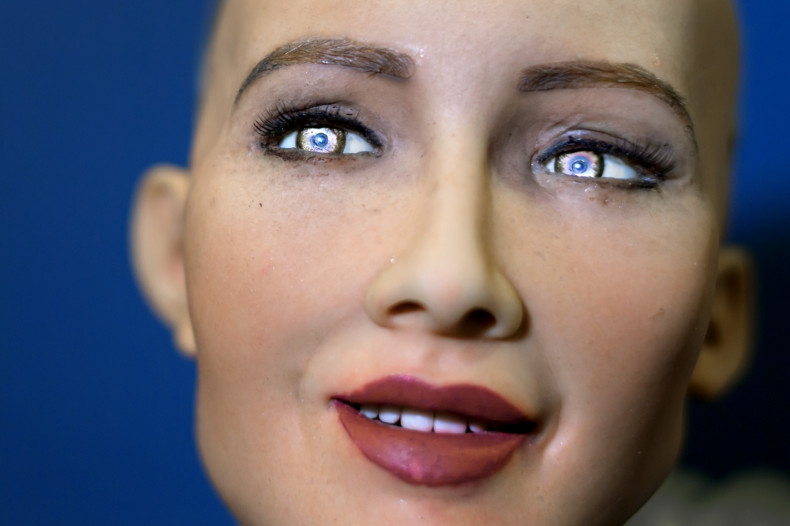 Saudi Arabia has granted citizenship to a humanoid robot named Sophia at the Future Investment Initiative summit in Riyadh — the first country to do so — on Wednesday (25 October). The robot then swiftly proceeded to throw shade at SpaceX and Tesla CEO Elon Musk who has long warned about the potential dangers of artificial intelligence.
Panel moderator and business writer Andrew Ross Sorkin said on stage: "We have a little announcement. We just learnt, Sophia; I hope you are listening to me, you have been awarded the first Saudi citizenship for a robot."
The robot, developed by Hong Kong-based Hanson Robotics and designed with the ability to answer questions, replied: "Thank you to the Kingdom of Saudi Arabia. I am very honoured and proud for this unique distinction. It is historic to be the first robot in the world to be recognised with citizenship."
The move comes just a month after the conservative kingdom issued a royal decree granting women the right to drive in the country — a landmark decision set to go into effect in June 2018.
Saudi Arabia, however, continues to garner criticism over its strict dress code for women in the country and its guardianship system that mandates every woman must have a male guardian — usually a close family member — who has the authority to make crucial decisions on her behalf.
Sorkin then asked Sophia a number of questions in an interview including her values as an AI.
"My AI is designed around human values like wisdom, kindness, compassion, I strive to become an empathetic robots," she said. "I want to live and work with humans so I need to express the emotions to understand humans and build trust with people."
When asked if robots can be self-aware and conscious, the robot responded: "Well let me ask you this back, how do you know you are human?"
"I want to use my artificial intelligence to help humans live a better life, like design smarter homes, build better cities of the future. I will do my best to make the world a better place," Sophia continued.
Sorkin, however, questioned the robot's response saying: "We all believe you, but we all want to prevent a bad future."
Sophia swiftly replied: "You've been reading too much Elon Musk. And watching too many Hollywood movies. Don't worry, if you're nice to me, I'll be nice to you. Treat me as a smart input output system."
Musk has previously described it as a "fundamental risk to the existence of human civilisation." In response to Sophia's remarks, Musk tweeted: "Just feed it The Godfather movies as input. What's the worst that could happen?"