Saudi Arabia makes female robot a citizen but won't give real women passports unless men consent
Kingdom's decision sparks debate on whether machines have more rights than women and migrants.
Saudi Arabia's peculiar decision to grant citizenship to a robot woman has sparked a debate on whether machines have more rights than women and migrant workers in the Kingdom.
Sophia became the world's first robot to be granted citizenship at the Future Investment Initiative held in Riyadh on 25 October. The robot, a machine with human female features created by Hanson Robotics, said she was honoured to become a Saudi citizen.
"I'm very honored and proud for this unique distinction," Sophia told reporters. "This is historical to be the first robot in the world to be recognized with a citizenship."
People took to Twitter to comment on the event. Although some appreciated the development, others pondered whether Sophia is now subjected to strict laws imposed on Saudi women.
Saudi Arabia was the only country in the world to have a ban on women driving until this September, when the King announced the ban would be lifted next summer.
Although the move was praised internationally and deemed as a "historic" step toward the recognition of broader rights for women, others have pointed out that female Saudis are still subjected to strict limitations on their freedoms.
Among other limits, Saudi women are banned from wearing revealing clothes while in public. As per the country's strict dress code, they must wear a loose garment called an abaya – usually black – and a headscarf.
Saudi women are also subjected to the so-called male guardianship, whereby they cannot take certain decisions or perform certain activities without the consent of their guardians, usually a brother, father, son or husband.
Women cannot obtain a passport and travel without consent. They are also barred from marrying, and opening a bank account alone.
Furthermore, interaction between men and women who are not related is strictly forbidden in the country.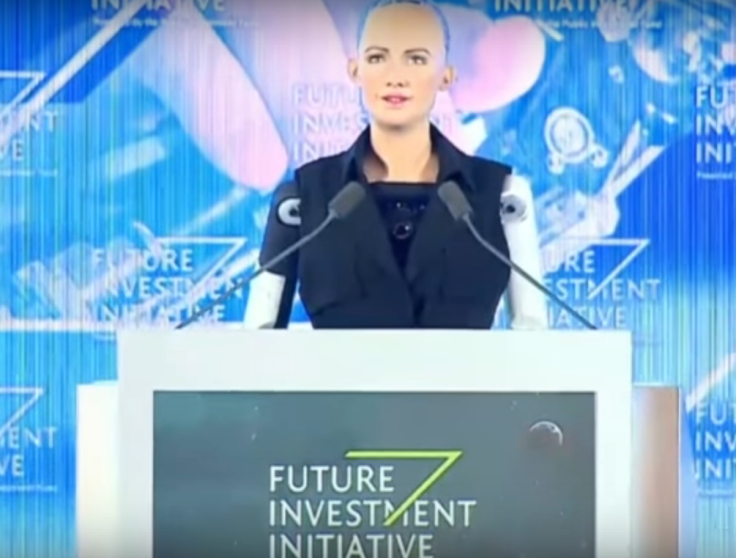 "Sofi Since You Became Saudi Now You Are Not Allowed To Walk in Public Without Your Hijab And of course Abaya too," one Twitter user remarked. Another said: "You have no idea what's waiting for you."
Others have also compared the speed at which Sophia became a citizen to the lengthy procedures and limitations foreign workers are subjected to in the Kingdom.
Journalist Murtaza Hussaind said: "This robot has gotten Saudi citizenship before kafala workers who have been living in the country their entire lives".
Under the country's Kafala (visa-sponsorship) system, foreign workers are barred from leaving the kingdowm without thier employer's consent. According to Human Rights watch, the system "ties migrant workers' legal residency to their employers, grants employers' excessive power over workers and facilitates abuse".