Elon Musk Under Fire For Backing Anti-Semitic Tweet
Several X users have accused him of promoting anti-Semitism.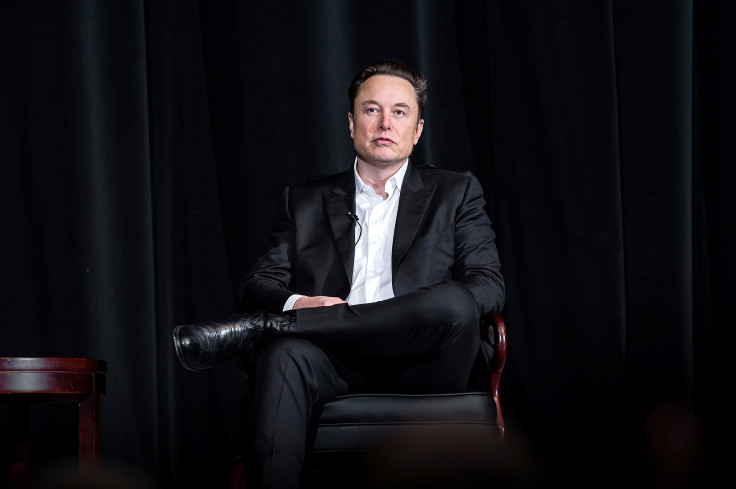 Tesla CEO Elon Musk is being slammed for backing an anti-Semitic tweet on the X platform.
This came after an X user posted a video wherein a father could be seen lashing out at his son for putting out posts against Jewish communities.
"To the cowards hiding behind the anonymity of the internet and posting "Hitler was right," the caption with the video reads, "You got something you want to say? Why don't you say it to our faces..."
Another user responded to the post by accusing Jews of harbouring "hatred against whites".
The user @breakingbaht wrote: "Jewish communities have been pushing the exact kind of dialectical hatred against whites that they claim to want people to stop using against them."
"You want truth said to your face, there it is," the user added. Musk was quick to support @breakingbaht's argument.
In a reply to his tweet, Musk wrote: "You have said the actual truth." Musk's support of the tweet has not gone down well with X users, who have been slamming him for the move.
"The ADL unjustly attacks the majority of the West, despite the majority of the West supporting the Jewish people and Israel," he later added. "This is because they cannot, by their own tenets, criticise the minority groups who are their primary threat. It is not right and needs to stop."
The businessman was referring to the Anti-Defamation League. The advocacy group had asked Musk to issue an apology for comparing Canadian Prime Minister Justin Trudeau with Adolf Hitler. Musk had blamed ADL for the slump in ad revenue on X (formerly Twitter).
Several X users accused him of promoting anti-Semitism. One such user wrote: "Wow. This is antisemitism, straight up."
The big picture:
Earlier this year, an analysis conducted by tech firm CASM Technology and the Institute for Strategic Dialogue revealed that antisemitic tweets have more than doubled since Elon Musk took over Twitter last year.
The researchers analysed over a million tweets with the help of various tech tools for "plausibly antisemitic" tweets between June 2022 and February 2023. The findings, which have not been peer-reviewed, revealed that there was a 105 per cent increase in the number of such tweets from October 27 to February 9, 2023.
"In all, a total of 325,739 tweets from 146,516 accounts were labelled as 'plausibly antisemitic' over the course of our study, stretching from June 1, 2022, to Feb. 9, 2023," per the report.
It also needs to be noted that the latest Israel-Palestine war has initiated a social media war and has left people divided. There has been a significant increase in hate speech and anti-Semitic incidents. Anti-Semitism is on the rise in European countries like France and Germany as well, and Jews fear backlash after Israel retaliated to the Hamas attack.
More than 1,500 anti-Semitic acts and comments have been reported in France since the beginning of the Israel-Hamas war in October.
It is not just France but countries like the UK and Canada have also reported several anti-Semitic incidents.
On Sunday evening, a Jewish school was hit by gunfire in Montreal, Canada. The incident is being described as an anti-Semitic attack by the local media. However, no injuries were reported in the attack. It came to light after the locals residing in the area heard the sounds of gunshots.
Anti-Israel protests and incidents have been reported in the UK as well. On Saturday, Jewish families leaving a synagogue faced the wrath of pro-Palestinian demonstrators.
The incident occurred when thousands gathered for a march on Armistice Day over the weekend. The demonstrators waved Palestinian flags and sprayed green smoke at families leaving the synagogue.
The footage that has gone viral on social media shows some people with anti-Semitic signs. One such placard compared Israeli Prime Minister Benjamin Netanyahu to Adolf Hitler and Gaza to Auschwitz.
London witnessed a 1,353% rise in anti-Semitic incidents in the first week of the Hamas attack, according to the Met Police.
The Met Police force says it has seen a 13-fold upsurge in reports of antisemitic offences in October compared to last year. The Met also found that anti-Muslim crimes have more than doubled compared to last year.
© Copyright IBTimes 2023. All rights reserved.