Justice League star Amber Heard has raised the temperature by posing in just a towel on social media. The ex-girlfriend of Tesla boss Elon Musk took to Instagram to share a photo that shows her tattoo. And, fans are now terming the snap as "classy, sexy and saucy".
In the black-and-white photo, Heard posed topless with a white towel covering her nether area. Keeping her tresses open, she flaunted her ink, which featured Persian poet, Omar Khayyam words, "Since the fate of the world is non-existence since you exist be merry."
She captioned the Instagram snap by simply writing "Profiled." The saucy image has been liked by more than 57,000 times and the actress' fan are going gaga over it.
One user wrote, "Woooooow!!! You're gorgeous," while another noted, "And what an exquisite profile it is #goddess."
A social media user replied saying, "Hotness redefined," while another cheekily asked, "Maybe a bit less covered than you thought or is that intentional?"
"You always have and always will be my beautiful "petite fleur"... love you amber.. since I first saw you in #stepfather or stepdad ..I was hooked," wrote a fan as another called out her ex-Elon Musk and noted, "Elon doesn't know what he missing."
Heard and Musk dated for almost a year before calling it quits in August. The tech tycoon has addressed his split from the Hollywood actress in a candid interview with Rolling Stone.
Musk admitted, "I just broke up with my girlfriend. I was really in love, and it hurt bad...Well, she broke up with me more than I broke up with her, I think."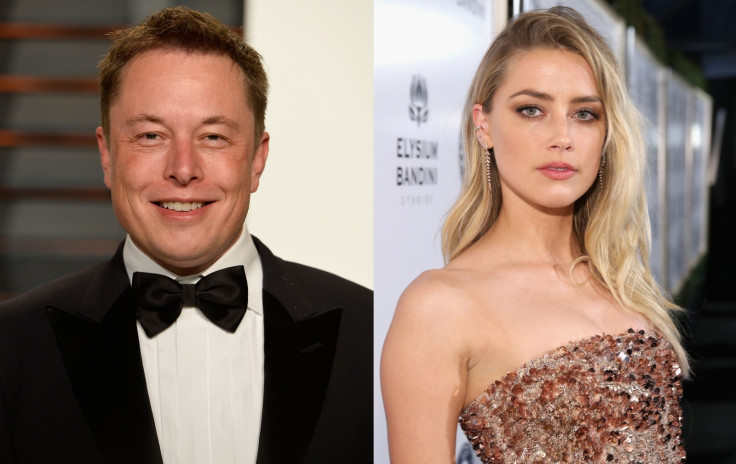 Further explaining his heartbreak, he said, "I've been in severe emotional pain for the last few weeks. Severe. It took every ounce of will to be able to do the Model 3 event and not look like the most depressed guy around. For most of that day, I was morbid. And then I had to psych myself up: drink a couple of Red Bulls, hang out with positive people and then, like, tell myself: 'I have all these people depending on me. All right, do it!'"
Musk also opened up about relationships and love in general. "If I'm not in love, if I'm not with a long-term companion, I cannot be happy. I will never be happy without having someone. Going to sleep alone kills me, " he said.
"When I was a child, there's one thing I said, 'I never want to be alone.' That's what I would say...I don't want to be alone," the SpaceX boss added.
Musk also revealed to the outlet that he was looking for his soulmate. "It's so hard for me to even meet people. I'm looking for a long-term relationship. I'm not looking for a one-night stand. I'm looking for a serious companion or soulmate, that kind of thing."