Pop icon Sir Elton John has said he calls his husband, David Furnish, "Yoko" because he is so unpopular with his staff. Furnish, 53, recently took over Elton John's business affairs, heading up the singer's personal team of assistants. But the change has apparently not gone down well with everyone.
In an interview with The Sun, published on 21 May, Sir Elton spoke about his children, his relationship and keeping his business affairs close: "David has taken over the complete reins," Elton said in the interview. "We're a family business now and we're trying to get rid of people we really don't need."
"I call him Yoko now, because a lot of people don't like what he's doing," said Elton. But he insisted that his husband's decisions were not unpopular with everyone, and his record label, Universal, were happy with the changes in structure and management.
In the interview, Sir Elton also spoke about his fondness for the UK and that he loved the 'British' sense of humour: "I love it over there but there's not enough irony there and it's not England. This country is absolutely lethal!," he said.
"Hence, I don't go on Twitter. Things you say in jest, when you look at them in print, oh my God."
Meanwhile, Sir Elton also spoke about a hoax played on him in September 2015, when he reportedly received a prank call from a man claiming to be Russian president, Vladimir Putin. But Sir Elton was adamant that he still wants to discuss gay rights with the controversial politician.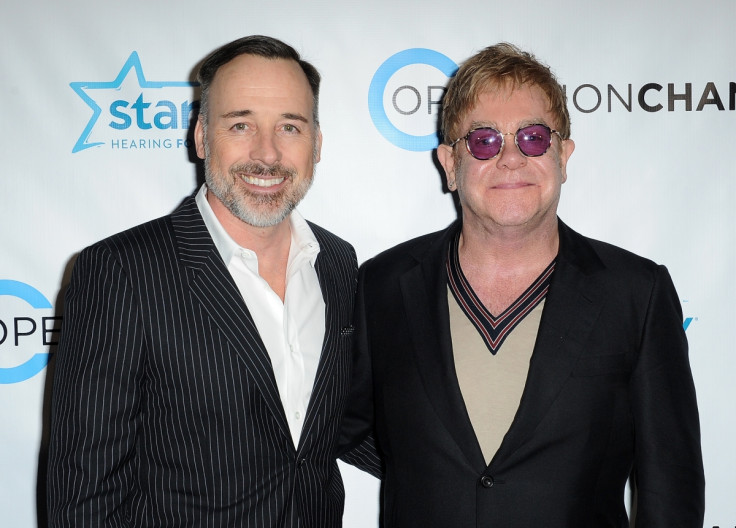 "I'm not going to go to Putin and say, 'You've got to do this and you've got to do that.' There's no way! Because who the f**k am I? But I'm going to sit down, have a cup of tea with him and finally broach the subject of LGBT," said the outspoken singer and performer.
"We'll probably talk about something else for a while but if I can help towards changing something I have to do it. It doesn't have to be about gay people. It's anyone who's having a hard time living under an awful regime. I'll do anything to help someone make their life better, but I'm under no illusion that it's going to be me who changes things. If enough people try, in the end, it will happen. If one domino falls, then so will others.
"It's already happening in America. You've got the Christian Right and the Republicans still stomping around about gay marriage, but it's too late. If they don't like it, tough."