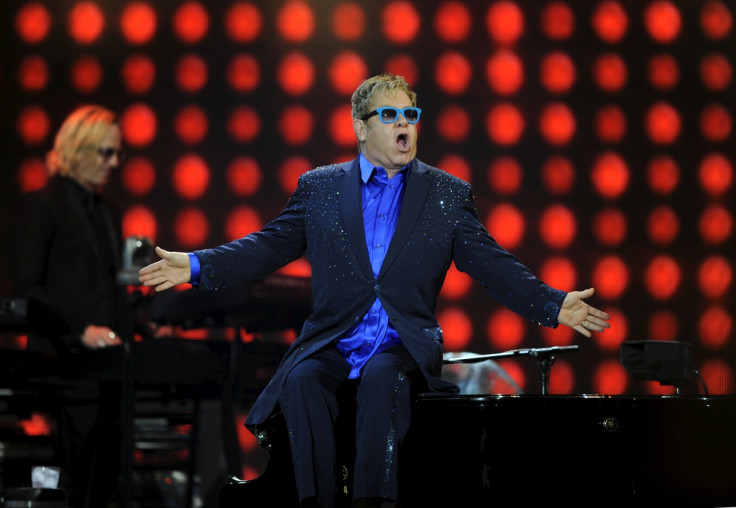 Musical superstar Elton John has revealed that he never quite came to an accord with late rock star David Bowie after falling out with him 40 years ago. Their friendship ended during the 1970s when Bowie called the piano troubadour "rock 'n' roll's token queen" in an interview with music bible Rolling Stone.
John told the Evening Standard: "David [Bowie] and I were not the best of friends towards the end." He said that the pair had started out as good friends and used to go to clubs with fellow 1970s rock star Marc Bolan attending gay bars, but had drifted apart. He told the newspaper that he thought that Bowie's jibe had been "a bit snooty". John did admit, however, that he thought the death of Bowie who succumbed to cancer last month had been "classy".
The Rocket Man singer put the rift down to the fact that he was not Bowie's type of person. He told the newspaper: "I wasn't his cup of tea. But the dignified way he handled his death, I mean, thank God. I knew he'd had a heart attack on stage in Berlin years ago, but not about the cancer."
He said that his husband David Furnish had called him at 3am to tell him about Bowie's death and that he couldn't get back to sleep when he heard. The glam rock icon died at his New York home following an 18-month battle with cancer. He was surrounded by his family including his model wife Iman and his son, film director Duncan Jones.
It has been revealed that Jones and his wife Rodene Ronquillo are due to have a child in June. The director announced the news on Twitter and said: "1 month since dad died today. Made this card for him at Christmas. Due in June. Circle of life. Love you, granddad."