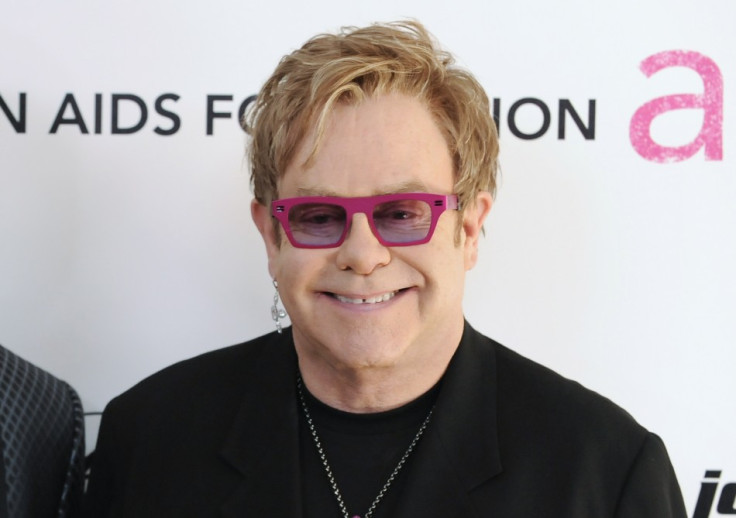 Sir Elton John made the dreaded afternoon commute that more bearable on Thursday ( 4 February) after he surprised travellers with an impromptu performance at London's St Pancras station. The 68-year-old dropped by the international hub to play some of his biggest tunes.
According to passers-by who watched the unexpected event, he then donated the grand piano to the station, leaving a signed message on it which read: "Enjoy this piano. It's a gift. Love, Elton John."
And just as quickly as he had arrived the Rocket Man thanked fans for their support and left his makeshift stage. For the rare outing, he was suited and booted in a blue suit and printed mustard scarf. The father-of-two later shared the experience with fans in his Instagram account, writing alongside the photo of him playing: "Surprise!! I popped into St Pancras International to christen the Yamaha piano which I donated to the station. Now everyone can have a play."
In a second photo he posted – of the message he wrote on the Yamaha piano piano – he captioned it with a paraphrased from one of his hits, Your Song: "My gift is my song and this piano's for you."
John's surprise gig come ahead of the release of his new album, Wonderful Crazy Night, which is out on 4 February. Speaking on Radio 2 about the record, which will be his 32nd studio album, he said: "The last one was a very intimate record and piano-based record and I wanted to make a record with the band, and make it upbeat lyrically and musically. I wanted to be able to play the songs on stage.
"I'm very happy with it. It's very 'up' and it's hard for me to write 'up' songs. As a piano player, I usually write miserable songs."