Tens of thousands of Elvis Presley fans are expected to descend on Graceland on Wednesday 16 August to mark the 40th anniversary of his death. The mansion in Memphis, Tennessee, is widely considered to be the second most famous home in the United States after the White House.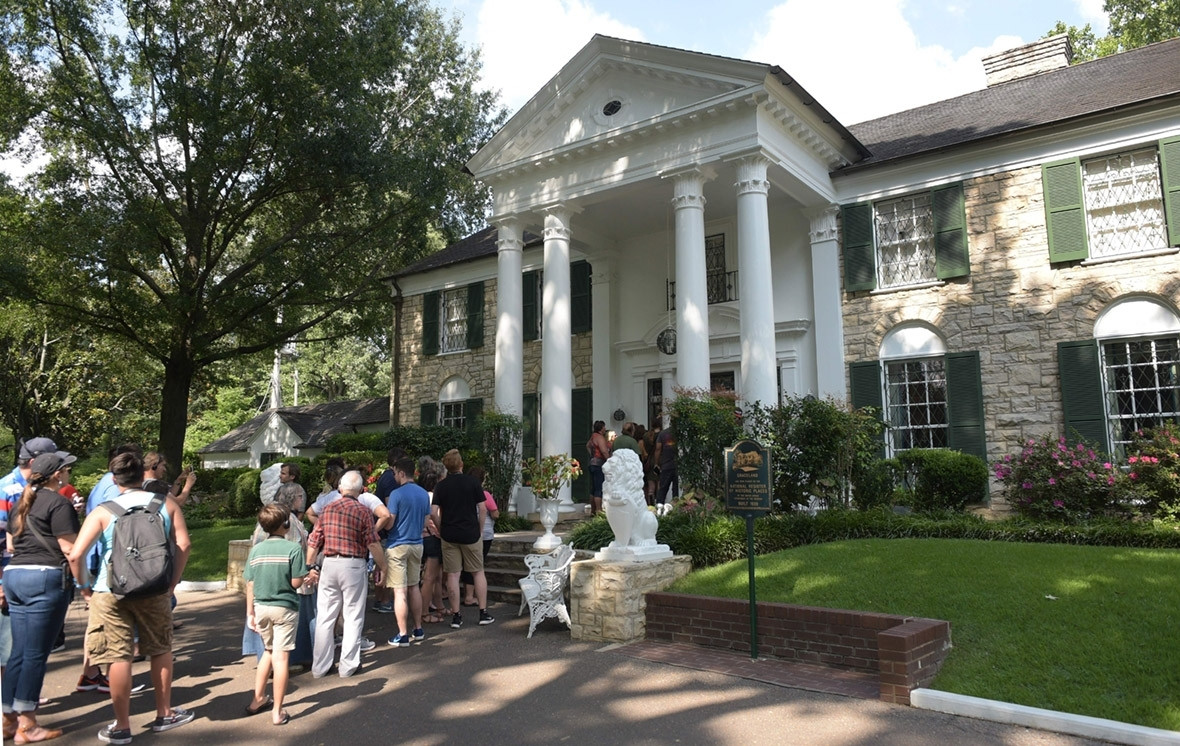 More than 20 million people have visited it since Priscilla, his ex-wife and mother of his only child Lisa Marie, opened it to the public in 1982. The estate says it pulls in 600,000 visitors a year and contributes around $150 million (£115) a year to the Memphis economy. In March, it opened a brand-new $45 million entertainment complex and hotel spread across 40 acres.
Die-hard fans are often moved to tears at his gravesite at Graceland, where he is interred next to his beloved parents, Gladys and Vernon, and grandmother Minnie Mae, covered in flowers, tributes and mementos. Thousands have shrines to Presley in their homes, and consider visits to Graceland a pilgrimage.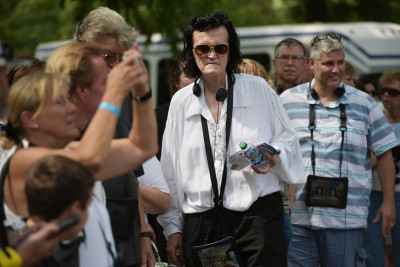 In the days leading up to the 40th anniversary, more and more fans from all over the world have been arriving in Memphis. A 10-minute drive from Graceland, a guide at Sun Studio tells fans they are on "sacred and hallowed" ground in the basement studio where Presley recorded his first song "That's All Right" in 1954. Ecstatic fans jostle to stand on the exact spot where he stood, and cradle and croon into the microphone he used, manically snapping photographs.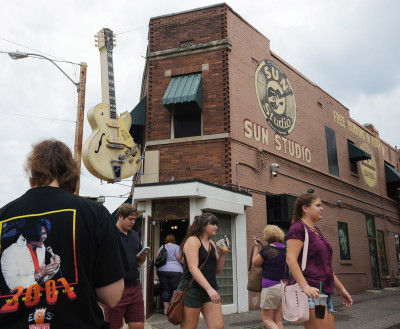 In downtown Memphis, home of the blues, you can buy everything Elvis – from Christmas tree decorations to luggage. His music blares out of loudspeakers, and cardboard Elvis Presley cutouts greet you outside bars.
The Elvis Presleys that greet you inside one of the city's theatres are a little more real – or so they hope. The New Daisy Theatre on Beale Street is holding a contest for Elvis tribute artists. A succession of amateur and professional would-be-Kings of all ages, shapes and sizes wow an enthusiastic crowd of older women with pelvic contortions in rhinestone-embellished jumpsuits.
The diehard fans love it. Before he goes on stage, a 52-year-old Elvis tribute act tells AFP: "They know that we're not Elvis, but they treat us like that. It's just amazing – the hugs and giving us kisses and asking for autographs."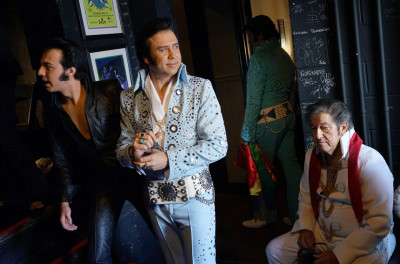 Elvis Presley is considered the best selling artist of all time, shifting an estimated billion records. In 2016, Forbes ranked him fourth highest earning dead celebrity at US$27 million (£20.7m), still selling a million albums.