The world of boxing has united to pay tribute to Emanuel Steward who sadly passed away at the age of 68 on Thursday evening.
Widely regarded as one of the greatest trainers in boxing history, Steward worked with more than 40 champions during his more than 30-year career as a trainer at the world famous Kronk Gym in Detroit.
Steward's meticulous nature and attention to detail led to him becoming one of the most sought after trainers in the world of boxing, leading the likes of Thomas Hearns, Lennox Lewis and Wladimir Klitschko to numerous world titles.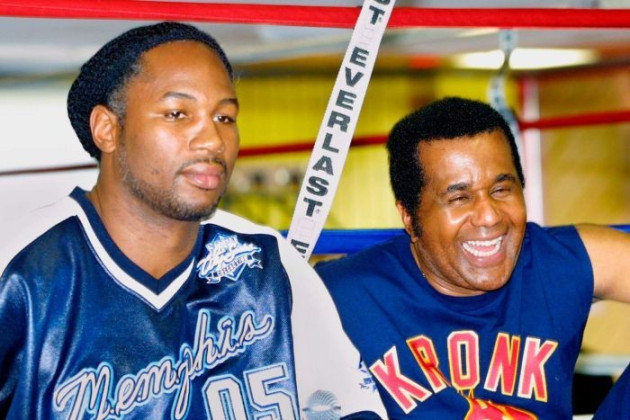 More than just a trainer, Steward was a father figure for many of the fighters he worked with, often inviting the boxer to stay in his home in Detroit, as he did with Irish middleweight Andy Lee who moved to Detroit to work with the Hall of Fame trainer.
Having had a successful amateur career, which included winning the National Golden Gloves Tournament as an 18-year-old in 1963 and finishing with a record of 94-3, Steward would quickly discover his calling came as a trainer rather than a professional fighter.
After becoming a part-time coach at the Kronk gym in 1971, he would go on to work with a raw 18-year-old slugger by the name of Tommy Hearns. Together they would form a near unbeatable partnership as 'The Hitman' went on to win five world titles at five different weight classes; cementing both fighter and trainer in boxing folklore.
Steward would go on to work with heavyweight Lennox Lewis and guide the Brit to becoming the undisputed heavyweight champion of the world. Despite his retirement from the sport in 2004 the pair remained close friends.
"I'm completely devastated by the passing of my long-time friend, mentor and trainer Emanuel 'Manny' Steward," Lewis said in a statement. "Manny has helped me get through some of the biggest fights in my career and I only regret that I couldn't return the favour and see him through his biggest fight.
"We've maintained a close relationship and the last time we spoke he seemed his usual upbeat self so it was very disturbing to hear about his illness and rapid decline. It is with a heavy heart that realisation of what I hoped were just rumours are now in fact true.
"Manny always told me I was the best, but the truth is, he was the best and I'm grateful, privileged and honoured to be counted among his many historic successes. We've truly lost one of its crown jewels. Manny was giving, selfless, compassionate and stern. He always gave back to the community and never forgot where he came from. He was an institution unto himself and I'm proud to have had him in my corner for so many years.
"I'm extremely grateful for the time that I was given with him and he will be severely missed by all who knew and loved him. I'll miss his smile, his frank no-holds-barred truthfulness and our discussions on boxing and life. My prayers and condolences go out to his family at this very difficult time."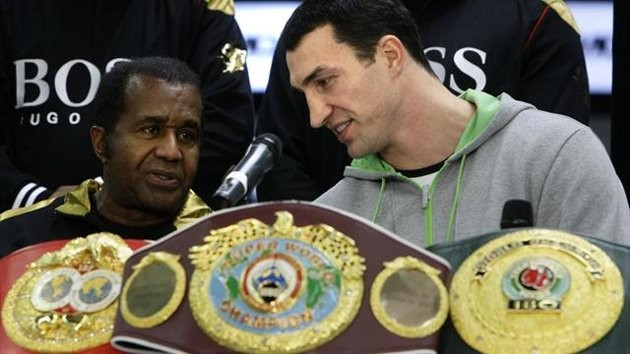 After the retirement of Lewis, Steward would work with another heavyweight who was yet to fill his potential. Wladimir Klitschko was said to be less talented than his brother Vitali, but under the tutelage of Steward he became the dominant force in the heavyweight division.
Still the WBO, WBA and IBF heavyweight champion, Klitschko will not prepare for his upcoming fight against Mariusz Wach without his friend, trainer and mentor. Klitschko
"[My brother] Vitali and I, along with the entire Team Klitschko, send our deepest and most heartfelt condolences to Emanuel's family and friends," Wladimir said in a statement. "It is not often that a person in any line of work gets a chance to work with a legend. Well I was privileged enough to work with one for almost a decade."
"I will miss our time together. The long talks about boxing, the world, and life itself. Most of all I will miss our friendship. Rest in peace Emanuel. You will be greatly missed. My team and I will carry on with the goals we had set while Emanuel was with us because that is exactly what Emanuel would have wanted," Klitschko said. "I know he will be with us in spirit along the way and we will accomplish these goals in his honour. Until we meet again my friend."
Steward was inducted into the International Boxing Hall of Fame in 1996 and was twice named trainer of the year as he touched, and influence, the careers of so many people within the sport.
A number of fighters took to Twitter to offer their deepest condolences to his family and remember a man who had such an influence on their careers.
"Emanuel thank you for giving it all for our sport and for giving me your great advice. We enjoyed those days! You will always be in my mind," said Miguel Cotto, a fighter who worked with Steward for two fights.
Cornelius Bundrage, the current IBF light-middleweight champions, who trained at the Kronk gym with Steward said: "The greatest trainer of ALL TIME. R.I.P. Emanuel Steward. #besttoeverdoit,"
It was not just fighters that were influenced by Steward, with another Hall of Fame trainer Freddie Roach describing it as a massive loss to the sport of boxing.
"[sic] emanuel steward passing today is biggest loss to boxing in long time. he'll be greatly missed. my thoughts prayers are w his family."