A website threatening to leak nude images of Emma Watson has been revealed to be a hoax campaign carried out by a marketing company with the intention of shutting down infamous messageboard 4Chan.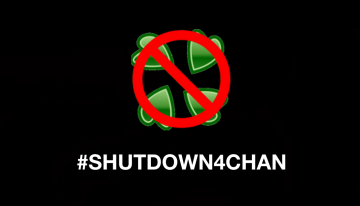 The website EmmaYouAreNext.com was set up over the weekend following the second tranche of celebrity leaks by hackers who took advantage of poor security in Apple's iCloud storage service.
The website featured a countdown timer which indicated that nude images of the Harry Potter star would be published next Saturday, 27 September.
Some people initially claimed the website was set up in response to Watson giving a rousing speech on feminism as part of her role as United Nations women's goodwill ambassador, with most suggesting the website had been set up by 4Chan.
Publicity stunt
However, the website has now been revealed as a publicity stunt carried out by Rantic Marketing, and the EmmaYouAreNext.com website now redirects to the Rantic website where the company is calling on US president Barack Obama to ban 4Chan over its publication of hundreds of explicit images of celebrities including actor Jennifer Lawrence, Kate Upton, Ariana Grande, and Kirsten Dunst.
While the leaked images were widely shared on 4Chan, it was actually on another website - called Anon-IB - where the leaked images were published.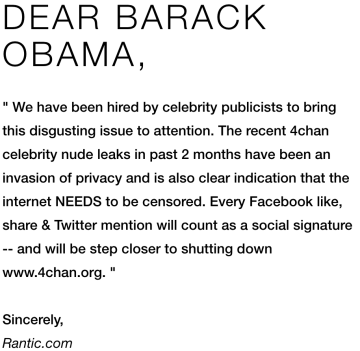 Following the first raft of leaked images last month, 24-year-old Watson criticised the reaction on social media to the attacks:
"Even worse than seeing women's privacy violated on social media is reading the accompanying comments that show such a lack of empathy."
Rantic claims that the EmmaYouAreNext.com website was visited by 48 million people, shared seven million times on Facebook, and three million more times on Twitter.
The marketing firm calls on people to "join us as we shutdown 4Chan and prevent more private pictures from being leaked. None of these women deserve this and together we can make a change."
"The internet needs to be censored"
In an open letter to President Obama, Rantic says:
"We have been hired by celebrity publicists to bring this disgusting issue to attention. The recent 4Chan celebrity nude leaks in past two months have been an invasion of privacy and is also clear indication that the internet NEEDS to be censored. Every Facebook like, share & Twitter mention will count as a social signature and will be step closer to shutting down."
Rantic calls itself a "social media marketing enterprise" and has been linked in the past to campaigns for fast-food outlet McDonalds and developers of the Grand Theft Auto series of videogames Rockstar Games.