Emmanuel Macron has defeated Marine Le Pen in the French presidential election, according to projected results.
Exit polls by Ipsos and Sopra Steria for French state television and Le Monde newspaper said that Macron won the election by a comfortable 65.1% to Le Pen's 35.9%.
The centrist candidate seemed to suffer a last-minute hiccup when 9GB of hacked data was released days before the polls opened, but the release did little to change public opinion as final votes were cast.
At 39 years old, he becomes France's youngest ever president in an astonishing accomplishment for En Marche! movement, which was only founded a year ago.
In his victory speech, Macron said: "It is a great honour and an enormous responsibility because nothing was written in stone. I would like to say thank you from the bottom of my heart, my gratitude I express to all of you who voted for me and supported me."
His far-right opponent has called Macron to congratulate him on his victory, reported AP.
In her concession speech, Le Pen said: "The National Front has decided to have alliances and has to to renew itself to deal with this new historic opportunity. I suggest we have a deep transformation of our movement."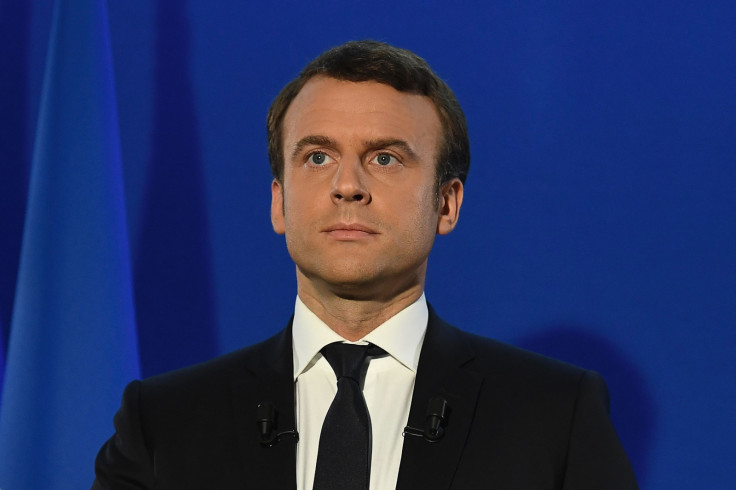 Despite the result, it is still the highest number of votes that a far-right party has got in a French election as Le Pen can reflect on how she brought her party to the political mainstream.
She is projected to take 11 million votes, which would be double what her father, Jean-Marie Le Pen, achieved in 2002 when he squared off against Jacques Chirac in what was the only other time that the Front National reached the second-round.
The victory for Macron comes amid one of the lowest voter turnouts in recent history for France with early indicators showing that as many as 25% of voters chose to abstain.
However, analysts said that result would favour Macron as abstainers were more likely to be in favour of Le Pen.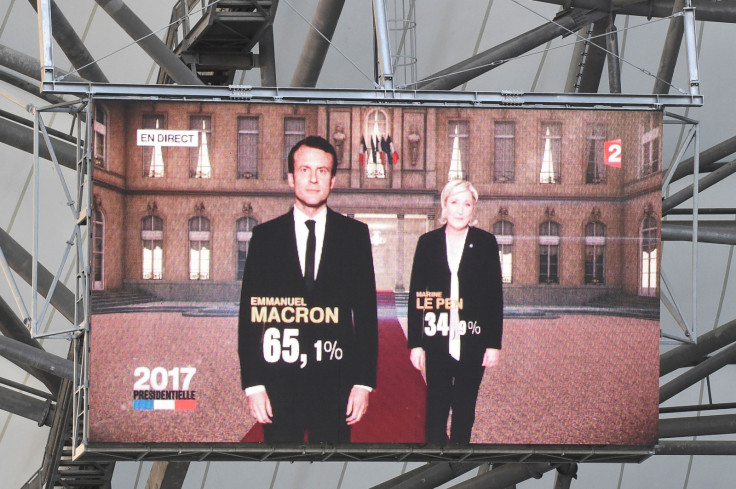 Following the result, a number of political leaders around the globe congratulated Macron on the victory.
British prime minister Theresa May, who is soon facing an election of her own, said in a statement: "The Prime Minister warmly congratulates President-elect Macron on his election success.
"France is one of our closest allies and we look forward to working with the new President on a wide range of shared priorities."
Angela Merkel's spokesman said the German chancellor welcomed Macron's victory as "a victory for a strong united Europe & for Franco-German friendship".
Sitting French President François Hollande tweeted: "I have called Emmanuel Macron to congratulate him warmly on his election. I have expressed all my best wishes for the success of our country."
The President of the European Commission Jean-Claude Juncker also congratulated Macron, as his victory spells a renewed commitment to the EU, which was put at risk by Le Pen.
Macron reached out to those Eurosceptic voters in his victory speech in an attempt to unite the country.
"I know why people chose to vote for an extreme party," he said. "I know the doubt, the fear they expressed. And it is my responsibility to take on those concerns and guarantee our unity and responsibility for our country.
"From tomorrow we will modernise politics, recognise pluralism, revitalise democracy. This will be my first mission, respecting everyone."