The premiere date for Empire season 2 has been officially revealed by Fox.
The Empire writers tweeted that season 2 will premiere on 23 September at 9pm on Fox. The musical series will expand from 12 to 18 episodes.
As previously reported, the soapy drama will have some big-name guest stars for the second round including Chris Rock, Alicia Keys and Lenny Kravitz.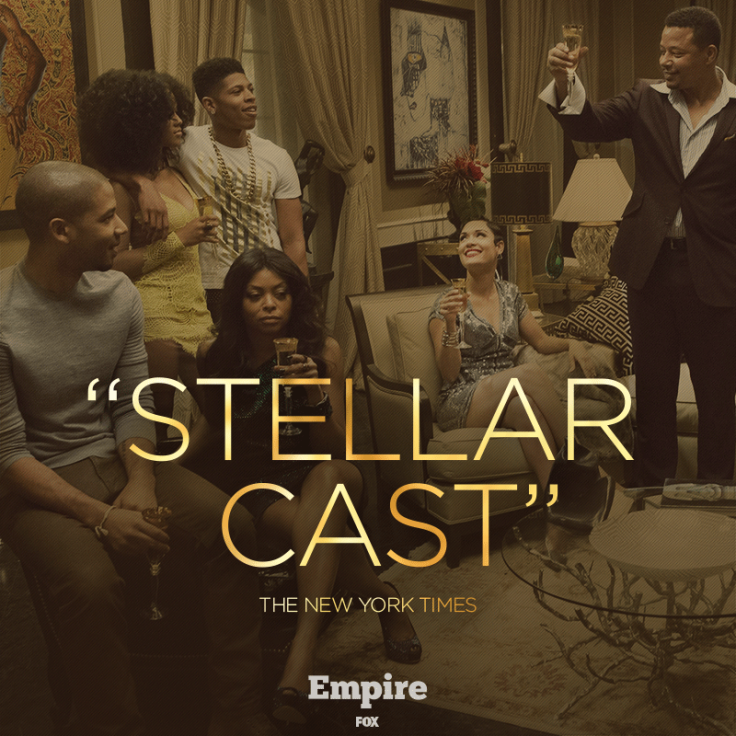 According to a new report, Cookie will get a new love interest in the show's second season.
TV Line reports that the CSI: Miami actor Adam Rodriguez, has landed a recurring role in the second season.
Rodriguez will play native New Yorker and former EMT Laz Delgado, who producers have described as "a smooth-talking concert promoter with expert hustler skills... who takes an interest in Cookie."
The season 1 finale ended with Lucious Lyon sitting in a jail cell.
"You may think you've gotten away with it, don't fool yourself this is only the beginning," the Empire patriarch fumes in a voiceover. "The day will come when Lucious Lyon will return. Game time, bi***es," Lucious says in the season 1 finale.
When the series resumes in September, the CEO of Empire Entertainment will still be in prison.
Executive producers Ilene Chaiken and Danny Strong told Tvline, "he will be a busy little jailbird."
"Lucious can do what he does no matter where he is," teased Chaiken. "Lucious, basically, has tentacles."
The show will also be playing around with its timeline, jumping between the first two seasons.There will be a time jump between seasons 1 and 2, although neither would specify how big it would be.
Empire star Bryshere Y Gray talks season 2, and dished on what to expect next in the series.
He told HotNewHipHop, "I am very excited for filming season 2 begins in couple of weeks. I am even more pumped up for season 2."
"That is going to be better, music is going to evolve character is going to get dirtier. It is going to be crazy," he added.