The Flash season 1 saw Barry Allen go from an average forensic scientist to Central City's speedy superhero and protector.
The season ended with the shocking death of Eddie, who sacrificed himself to stop Eobard Thawne, and Barry attempting to prevent the worm hole from swallowing up and destroying Central City.
The episode also threw up the brain-scratching idea of parallel universes and multiple timelines as we head into the second season later in the year.
Production for Flash season 2 is expected to begin shortly, as the show writers are back to plan for the upcoming season.
The writers also teased lots of fun stuff for season 2 via Twitter.
Here are a few plot predictions for season 2
Barry and Iris
Although Barry and Iris started off as friends when season 1 premiered, it was later confirmed that they have feelings for each other. But since Iris had a boyfriend Eddie, Barry never really got a chance to be with the love of his life.
But in the season 1 finale Eddie dies, heroically trying to save the world. What does that mean for Barry and Iris's future? Will his death separate Barry and Iris for the time being?
Andrew Kreisberg told EW: "Obviously his death is going to have a huge impact on the characters. People sometimes forget this, but there was a nine month gap in the pilot. We did a nine month time jump. Iris (Candice Patton) has been with Eddie for a long time and they were living together. He didn't just die, he died to save her. Obviously Iris is going to be dealing with that. Barry is going to be dealing with the fact that all Barry has ever wanted to do is protect Iris, and in the end it was Eddie who got to do it.
"To lose somebody like Eddie — who has never been anything but a good guy and is the one who sacrifices himself not just for our characters, but for the world — that's going to have an impact and it's not something that's going to go away right away," he added.
We know from the future, that Iris West will become Iris West Allen, but it might take some time for Iris to grieve over Eddie's death.
Closer to comic-book
Grant Gustin previously told Comicbook.com that he shared his views with executive producers Andrew Kreisberg and Greg Berlanti, about Barry going in a dark place in the show.
The lead actor hopes that next season will see the character get to be more like his comic book incarnation. Gustin said, "I want to be able to, next year, get a little more cocky with it and confident with the super powers. I want to be a little bit closer to the Flash from the comics."
So, fans can expect a confident Flash in season 2.
Jay Garrick in the show
The Flash finale provided a strong hint that Jay was on his way, with his helmet appearing during the season finale. The original Flash would be interesting to have in the world of Barry's Flash and opens up the world of Earth-Two, which has been strongly hinted at.
Tom Cavanah will return
The finale saw Tom Cavanah's character, Reverse Flash, burst into flames as he starts to fade into existence.
We know that Tom Cavanagh is still a regular for season two and it stands to reason that the real Dr Wells would be alive if Eobard had been erased from existence. How will he fit into the bigger picture? It's a minefield to think about it but it'll be interesting to see how the S.T.A.R. labs team reacts to the real Dr Wells in their lives.
Executive producer Andrew Kreisberg confirmed "we have not seen the last of Tom Cavanagh."
Eddie made the ultimate sacrifice in the episode, which ended the reign of terror caused by the Reverse-Flash/Dr Wells/Eobard Thawne, but Kreisberg told EW: "Tom Cavanagh will continue to be a regular on Flash is all I am prepared to say."
More Arrow crossovers
Fans have had their way with The Flash and Arrow crossing over this past season. It's been a real thrill to see Felicity (Emily Bett Rickards) travelling over to Central City and Cisco helping Laurel (Katie Cassidy) perfect the Canary Cry. Fans love Barry and Oliver (Stephen Amell) teaming up, and want to see more of their camaraderie in season 2.
Legends Of Tomorrow set-up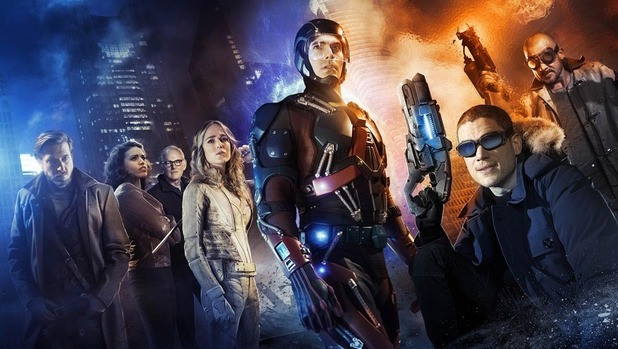 Fans are speculating that Hawkgirl (Ciara Renee) and possibly Rip Hunter (Arthur Darvill) may appear in Flash season 2, as a setting for another of CW's spinoff series Legends Of Tomorrow. Hawkgirl was seen momentarily in the season finale and Eobard mentions Rip Hunter. Fans are hoping to properly meet both of these characters before they run off to regulars in Legends Of Tomorrow.
The Flash season 2 is rumoured to premiere on 6 October on The CW.