Empire actress Nia Long has had an official complaint lodged against her due to bad behaviour on set, according to reports.
The 46-year-old played the reoccurring character of Giuliana 'Giusi' Green in season 3 of the hip-hop drama which is currently airing in the US.
However, hope she may have had of her contract being extended should the show be picked up for a fourth series could be dashed due to Long being "disrespectful and unprofessional", according to TMZ.
The entertainment website reported that the actress was "habitually late" much to the outrage of castmates and an official complaint has been filed against her by hair and makeup artists, claim TMZ.
Things were said to have got particularly heated between Long and Taraji P Henson who plays Cookie and was "irate at the way [Long] treated the staff".
A source told the US gossip website: "In the history of the show the hair and makeup people have only filed one formal complaint for mistreatment… and that was against Nia.
"The hair and makeup people say she was extremely disrespectful… at times deciding she didn't like her look at the last minute and then chewing them out."
Another source added that numerous A-listers have had guest appearances on the show "from rappers to Demi Moore, and no complaints were lodged against anyone but Nia".
It is further alleged that Long is planning to sue the show over an "improper goodbye" on her last day on set.
A representative for Nia said: "We stand by our comments this morning that Nia has always, and continues to be, a consummate professional on set.
It is custom for the assistant director to say: "This is (name of actor) last scene," followed by a "thank you" and applause.
However, this did not happen once Nia's last scene was complete.
Co-star Terence Howard – who plays Lucious Lyon – is said to have suffered an allergic reaction and "the assistant director was looking for Benadryl when Nia left".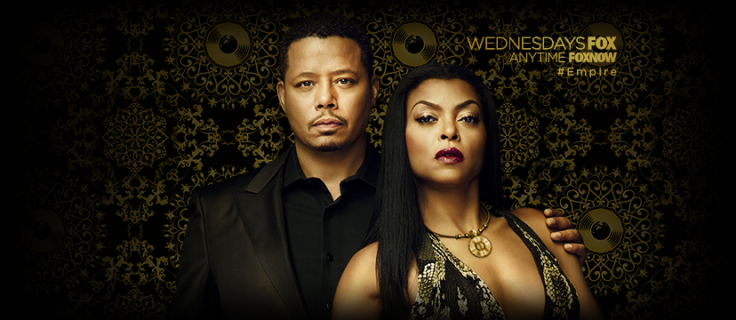 A source said that as "Nia walked out she told someone in production she was going to sue the show because the 'goodbye' was in her contract." Other production sources insisted that the clause was not in her contract.
While an unnamed actor was said to claim that the "experience was so unpleasant they would never work with her again".
When contacted for comment, a representative for Ms Long said: "We stand by our comments this morning that Nia has always, and continues to be, a consummate professional on set.
"In respect to her working relationships with the cast, she came onto this project, in the first place, because of her long-standing friendship and professional relationship with Terrence Howard.
"We are not aware of any complaint, suit or case against her from anyone involved in the show, and we find the timing of all of these stories to be very suspicious, given that the series returns tonight."