Young, boozed-up Brits are banned from going on holiday in one of the most popular Mediterranean islands as it attempts to distance itself from the "sex, drugs and everything goes" culture they bring.
Hotels in Malia on the island of Crete are blocking as many as 10,000 bookings from the UK and giving them to families from elsewhere in Europe. It's part of a campaign to "reclaim" the island from the hedonistic, alcohol-fuelled reputation it has because British tourists pour in to its bars and clubs every summer.
According to reports, as many as 95% of the town's 137 hotels are the scrapping the notorious 18-30 holiday group package deals, seen as a right of passage for thousands of young people in the UK.
The decision could be hugely costly for the island, which has an estimated 6 million hotel and resort bookings a year, a huge majority of these packages coming from British operators.
Hoteliers said they believe they can replace these bookings from rowdy Brits with families from Netherlands. Germany and Austria
Efthymios Moutrakis, Malia's deputy mayor, told The Times: "We've given these tour operators a free hand in branding an image completely alien to what Malia really is. Malia isn't about sex, drugs and 'everything goes'. It's the prime tourist destination in Crete, bringing in millions of euros to the island."
The island's plans to rid themselves of their chaotic reputation have already begun, with local authorities increasing security on their beaches in order to clamp down on drinking and drug taking.
According to reports, police arrested 189 people - including foreigners- for possessing nitrous oxide, known as laughing gas, the former 'legal high' in the UK which is usually taken using a balloon. Earlier this month, an 18-year-old British girl fell into a coma after inhaling the gas during a night out in Malia. She remains in hospital for treatment.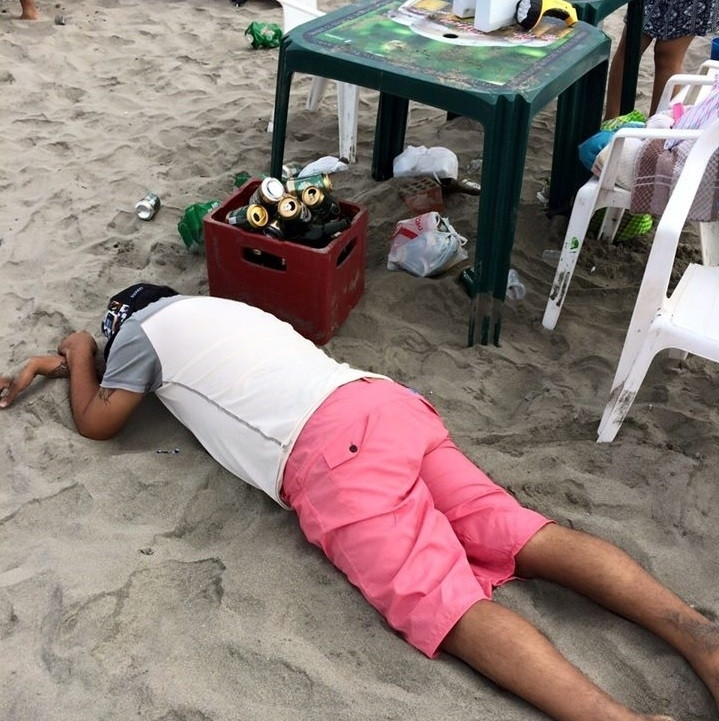 One hotel owner added to The Times: "We have nothing against these kids and British people as a whole, but these tour groups are operating on the verge of criminal negligence. With a whistle in their hands, they lead drunk teenagers already in a drunken stupor from their hotels to organised bar crawls through as many as 17 nightclubs."
The news arrived following the emergence of a Facebook group called Turns Out Kavos Was Ready For You which features pictures of debauched Brits on the Greek holiday island. A separate Facebook page was also criticised after featuring pics of half-dressed females doing the 'walk-of-shame' following night out in the Spanish resort of Magaluf.